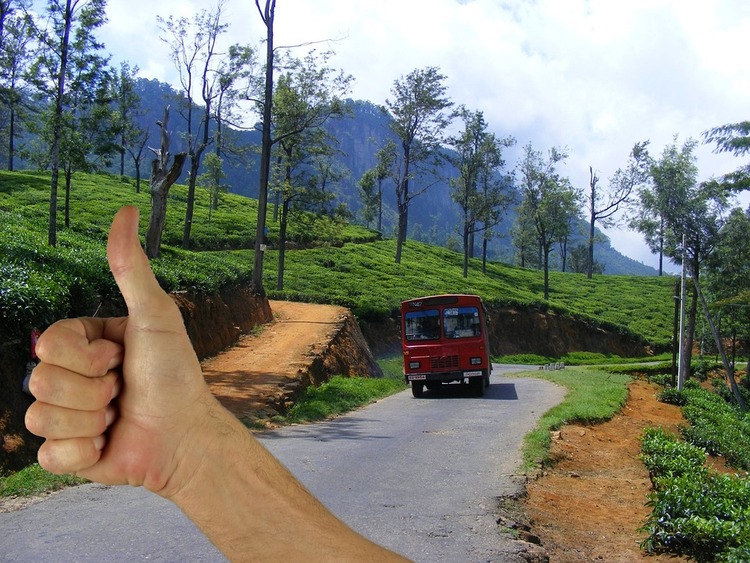 Contrary to popular thought, hitchhiking in itself is not an illegal activity. The problem with the law begins if you solicit a ride while standing on the side of a big thoroughfare, creating a dangerous situation for other motorists. In most states, it's perfectly okay to seek a ride from a passing car in spots that facilitate car-stop safety. These may include:
An interstate on-ramp where cars travel at a slower pace
Intersections that are equipped with a traffic light or stop sign
A corner gas station or convenience store


RELATED: Pedestrian safety tips


Of course, before you actually begin your journey, you will need to prepare yourself.


Travel Insurance, Checks, Credit Card
Travelers insurance is something that will give you invaluable peace of mind and the protection you need in the event an accident or mishap occurs in another state or country. In addition, besides your credit card, take along cash or travelers checks. Make sure to have your credit card company phone number on you in case your card is stolen or lost.
Cardboard Sign
Consider making a cardboard sign to attract the attention of drivers. Write your destination in bold letters. You can also include a fun message, like "willing to share a smile"; or "I like music". This will put the human aspect into your request.
Pack Light
Pack a backpack with the essentials. These may include:
A couple of water bottles
Healthful snacks
Sunscreen
Change of clothing
Cell phone and charger
A good map
Umbrella or rain coat
Be mindful of the following while traveling.
Appear Presentable
If you appear neat, friendly and respectful, your chances of interesting a driver to do you the favor are greater. Dress in clean, light-colored clothes and avoid wearing sunglasses. Make eye contact with the drivers and smile at them!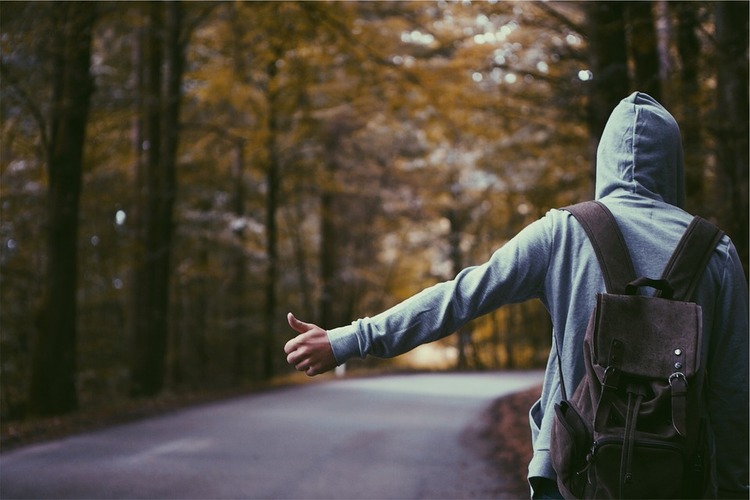 Choose with Whom you Ride
If you can, it's safer to travel and hitchhike together with another friend. In regard to offers of a car ride, it's important to understand that are under no obligation to accept. Judge the situation by carefully speaking to the driver and considering the points below:
If the driver seems under the influence of alcohol, reject the ride!
If the interior or exterior of the vehicle appears dirty or gives off a bad smell this may indicate irresponsibility in one way or another
If the car has other passengers, this may put you in a vulnerable position of one against many.
If the driver seems agitated, angry or displays any suspicious mannerisms, trust your gut feelings and do not accept the ride.
Keep in Touch with Family and Friends
Tell family and friends about your travel plans. Include your time schedule and expected date of return. Call someone while you are in the car as well so that the driver understands there is accountability to another person. In the event contact is lost or you do not return as planned, your contact can supply police with important information in regard to searching for you.
Hold onto Your Personal Belongings
Keep your backpack with you at all times. It's a good idea to keep your wallet and phone in a pocket so that if you do lose your bag, you will still have money and a means to contact others.
Tell the Driver Where to Drop You Off
Tell the driver where you would like to go on the onset of the car trip. It is best to be dropped off in a safe, lit-up and populated spot.
For the most part, drivers who pick up hitchhikers do so as an act of kindness. Respond by carrying on a pleasant conversation and thanking them for their graciousness!


HAVE A PRIME DAY™!
PRIME Insurance provides all forms of nationwide coverage, including NJ cheap auto insurance, low quote commercial umbrella insurance NJ, Houston, TX commercial property insurance, flood insurance, vacant property insurance NJ, NJ renters insurance, NJ homeowners insurance, NJ bonds, NJ workers comp, NJ life insurance and more. We invite you to experience the PRIME difference by visiting us on our online insurance website; emailing us at PRIME [at] primeins [dot] com; or by calling us at 732-400-5242.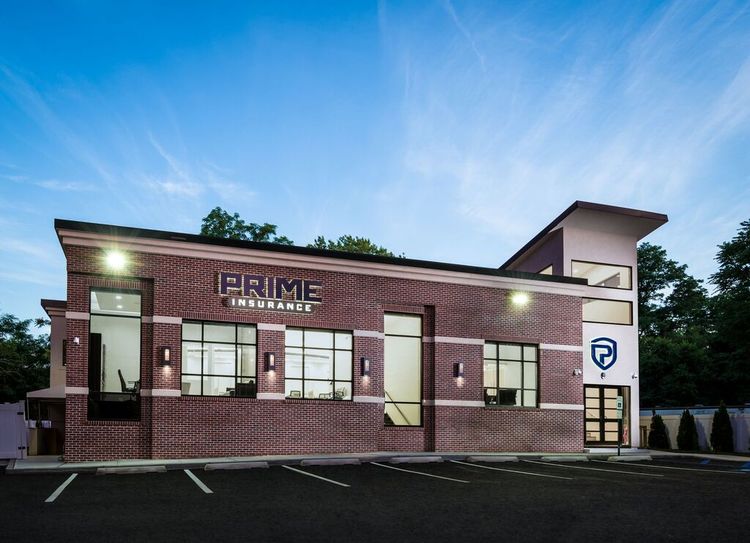 Summary: Hitchhiking is a great way to tour the country. Find safe hitchhiking tips from those dealing with travel insurance and corresponding plans.