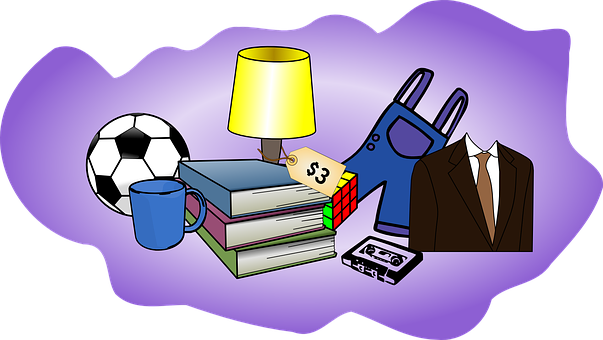 Whether you are planning to move to a new home, interested in getting rid of any extra house clutter, looking to make extra money or a combination of all three, organizing a garage sale is a great way to reap the benefits.
Before getting down to business, you'll need to review the basics of garage sale success. The following advice will put you on the right track.
RELATED: How to sell at the flea market
10 Easy Tips for Conducting a Garage Sale
Devote some time to sorting old clothes, toys and all the whatnot you may not need. Anything in decent condition may become a prized item for a potential buyer so discard only broken or unusable items. Sort your merchandise according to classification, i.e. women, men, children clothing; kitchen apparatus, tools, books, toys, etc.


Note each item on a paper, while assigning a reasonably low price to it. Then, prepare price tags and affix them to the corresponding merchandise. It's a good idea to color code your tags according to price range. You may also want to prepare yourself to negotiating prices: garage sale patrons are used to haggling for real bargains.


Check with governing officials if your garage sale requires a permit, has limitations in regard to posting signs or frequency of sales, etc.


Assign a suitable date, time and place to your garage sale.
Typically it is a two-day non-holiday weekend event that garners the most sales and profits. Remember to check forecasts so that you will not run into rain and other inclement weather that discourages customers from attending your sale. Additionally, make sure your date does not coincide with local road construction. Make sure to give yourself a fair chance in competing with other garage sales by setting up business from early in the morning until late afternoon.


Your sale location should be large enough to contain your wares and allow comfortable browsing access to potential buyers. Prepare tables that are large enough to display the items.

6. Market your venture in advance by placing paid and free ads in local
newspapers or periodicals, as well as the internet and
popular social media platforms. In addition, post signs in front of
the garage sale site, and around the neighborhood, including any
bulletin boards available to the public in stores and community
centers.
7. Make sure you have enough change so that potential buyers will
not have to turn down a sale due to not having exact payment at
hand. Keep your change in a convenient safe spot for easy access
when needed.
8. Check with your insurance agent if you are covered under your
Homeowners policy for liability, such as slips, falls and injury.
9. Give yourself enough time to set up shop early in the morning of
your sale, prior to appointed sale hours. Make sure everything is
appealingly arranged with large prominent signs displayed. You
may want to take cues from the realtors that advertise an open-
home event by placing brightly colored balloons in front of the
premises to attract interest.
10. Remember to be courteous and treat everyone well, while not
making them feel uncomfortable by following to close as they
browse.
There you have it! Your basic guide to a well-run garage sale! Good luck and enjoy your adventure with small business entrepreneurship!

HAVE A PRIME DAY™!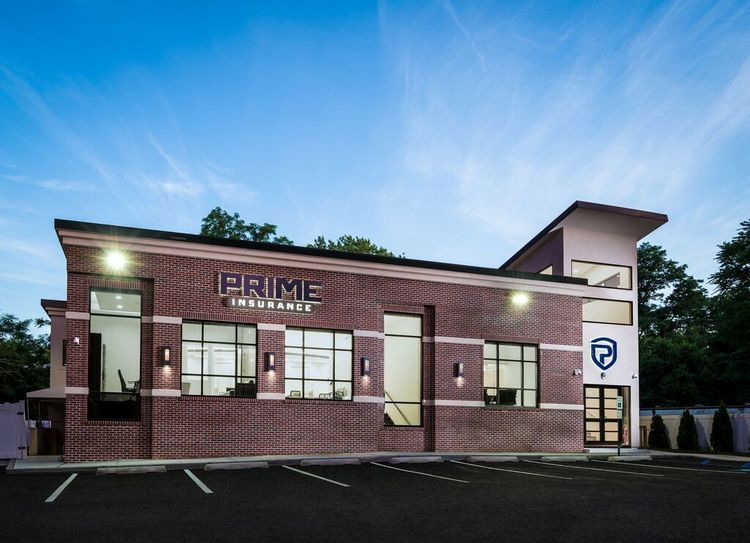 PRIME Insurance is a three-generation family-run independent agency. We're proud partners with many of the leading companies in the industry, giving us the edge to offer tailored insurance at competitively lowest quotes.
PRIME Insurance provides all forms of nationwide coverage, including NJ travelers insurance, cheap auto insurance, low quote commercial umbrella insurance NJ, flood insurance, NJ renters insurance, Houston, TX property insurance, NY homeowners insurance, bonds, workers comp, life insurance and more. We invite you to experience the PRIME difference! Visit us on our online insurance website; email us at PRIME [at] primeins [dot] com; or call us at 732-400-5242!