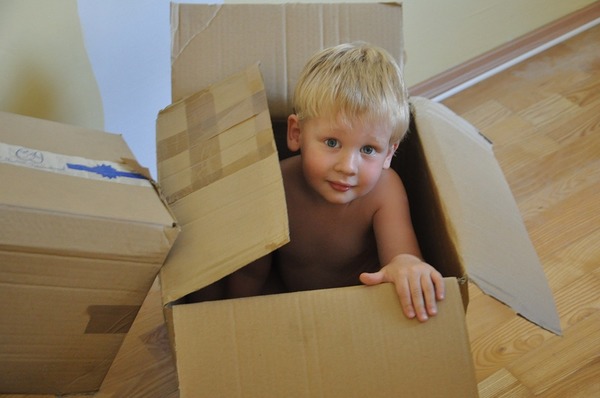 This from the US Census Bureau:
More than 35 million folks (just above 11 percent of the general population) moved into a new dwelling place between 2013 and 2014
Flowers and greenery is not the only things sprouting these days. As spring makes its full debut, homeowners and renters across the US prepare to introduce themselves to their new abodes. Though an exciting event to be sure, the life juncture is fraught with challenge.
PRIME Insurance Agency of Lakewood, NJ cites the following advice to smooth out a process that can seem overwhelming.
Prior to Moving Day
Preparing for the big event by sorting through the stuff you want to take with you and the things you don't will ease the procedure immensely. One person's trash can be another person's treasure so you might want to try your hand at selling the unwanted items at a garage sale or donating them. Even chucking undesirables into the garbage will save you the headache (and heartache) of packing in chaos.


Take the hassle and urgency of utility company, Internet, garbage pickup, and mail changes out of the way by coordinating it all weeks ahead of your move.
While your Homeowners or Renters Insurance Policy certainly needs reviewing and updating – especially in terms of gaps and a shift in insurance perils based on location – your auto insurance might also be in need of analysis due to differing location laws and weather hazards.

Make a detailed list of all the things you own so that you have documentation in the event of an insurance claim. Pack well to prevent damage and place electrical equipment in their original packaging if possible. Be sure to hire a mover who has the proper insurance to cover liability risk. Go over your contract with the moving company to determine the amount of coverage he has and all the related insurance limits to customer losses and damages.


Finally, try to hit the sack early the night before so that you will have the energy needed to confront a day that's sure to be filled with excitement, thrill and anticipation of a fresh future within a home that will become your new grand 'castle'.
PRIME Insurance is an A++-rated agency that has won wide respect from the industry as well as from more than 10,000 satisfied customers that it services with excellence. PRIME takes the hassle out of your insurance shopping by doing it for you – scouting its broad network to bring you tailored policies at competitively lowest quotes.
For all forms of national coverage, including NJ general liability, auto, homeowners, commercial, bonds, workers comp, life and so on, visit PRIME Insurance's website, email at PRIME [at] primeins [dot] com or call 732-886-5751!
Summary: Spring and summer is prime time for folks to make the big move into a new home. NJ Insurance companies highlight the tips to make moving day so much easier!