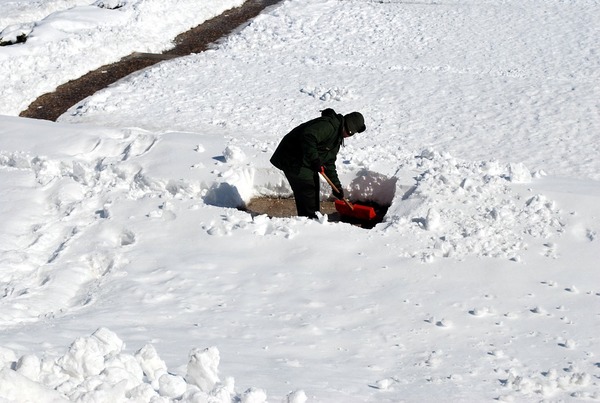 Snow has fallen and, as winter progresses, more is on the way. If you are one of the millions who shovel the cold white stuff off walkways and driveways, you place your back at serious risk. Learn key skills how to protect the spinal area with these tips from the insurance professionals.
RELATED: How to be safe during a blizzard
Shoveling Endorsed by NJ Insurance Companies

Select a shovel that is appropriate for your use. Pick one that has:

- a curvilinear handle so that you can keep your posture
straighter

- a long or short enough handlebar for your height: one
that allows you to bow your knees somewhat and arch
your back not more than 10 degrees while holding the
shovel in comfort as you ease into each dig

- a lighter plastic shovel-end so that you will place less of a
burden on your spine


Prepare your muscles for shoveling effort by doing a warmup exercise before beginning.



Add leverage to the activity while reducing the burden by holding onto the shovel handle with your hands at a minimum of a foot-length apart.



Concentrate on pushing the snow rather than lifting the snow so that you will place less pressure on your spine.



If you do opt to lift the snow, do so in accordance with the recommended manner:

- keep legs apart and back straight as you bend your
knees

- lift the snow without bending at the waist but by placing
strain on the legs while moving your feet

- lift only a little of snow at a time; walk over to heap it
instead of throwing it over your shoulder

- rest in between shovels as needed; stretch your body
parts during breaks


If you feel any form of pain, discontinue snow shoveling and get help.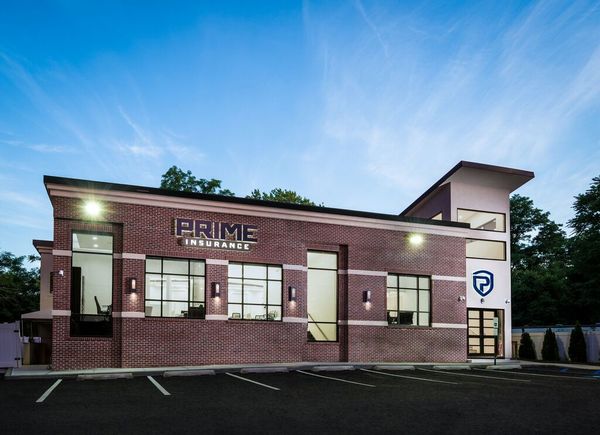 Prime Insurance is a 3-generation family-run independent agency that has won the admiration of the industry. We've been presented with numerous awards and been appointed to conduct direct business with more than 40 of the leading companies. With thousands of customers, we benefit policyholders by reviewing current coverage, as well as by shopping our wide network to locate tailored coverage at competitively lowest quotes.

HAVE A PRIME DAY™!
Providing all forms of nationwide coverage, including NJ cheap auto insurance, low quote commercial umbrella insurance NJ, NJ flood insurance, NJ renters insurance, NJ homeowners insurance, NJ bonds, NJ workers comp, NJ life insurance and more, we invite you to experience the PRIME difference! Visit us at our insurance website, email us at prime [at] primeins [dot] com or call us at 732-886-5751.
Summary: Heard of SOS? Now there's SOB (Save our Backs) with Prime Insurance Agency's tips on safe snow shoveling.