It's when the weather turns cold and nasty that the trusty furnace plays an important part in our comfort and wellbeing, protecting us from the outdoor chill. Homeowners should be aware of a simple maintenance trick that could save them from potential furnace breakdown and related financial loss - inspecting the furnace filter and replacing it if needed.
While many conduct annual filter checks, consumer reports as well as home insurance claim specialists advocate for more frequent assessments.
"Checking your furnace's filter on a monthly basis and changing it if necessary will ensure that there's no airflow deficiency which can result in less than optimum heating power and a situation where the appliance overheats and breaks down," says Al Morgenstern of Prime Insurance Agency. "Unless your homeowners insurance includes specific equipment breakdown coverage in the event your furnace malfunctions you may find yourself saddled with the huge expense that furnace replacement entails."
How do you know if your filter needs changing?
"Examine the filter by holding it up to the light," explains Morgenstern. "If you cannot view any light, it's time to change your filter."
In proportion to the resulting expense and aggravation associated with this form of lack of maintenance, replacing your dirty one with a new one is exceptionally easy and uncomplicated.
RELATED: Does your home insurance cover air conditioner breakdown?
Five Generic Steps to Furnace Filter Replacement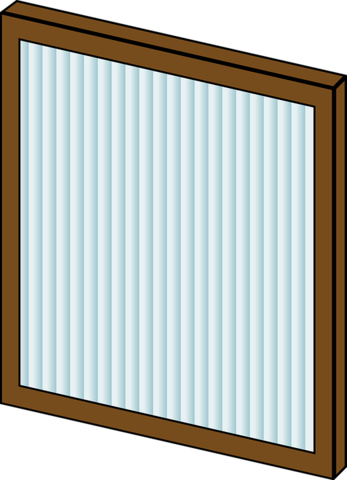 Turn off furnace


Find and take off the service pane


Slip off current filter


Install new filter with the arrow on edging directed towards the blower motor


Switch on furnace


PRIME Insurance is a three-generation family-run independent agency. We're proud partners with many of the leading companies in the industry – big names such as ACE, ASI, ASSURANT, CHUBB, CNA, FOREMOST, Liberty Mutual, MetLife, PROGRESSIVE, Safeco, StillWater, Travelers, USLI, ZURICH and more. With over 10,000 satisfied customers, we benefit policyholders by reviewing current coverage, as well as by shopping our wide network to locate customized policies at competitively lowest quotes.
HAVE A PRIME DAY™!
PRIME Insurance provides all forms of nationwide coverage, including NJ travelers insurance, cheap auto insurance, low quote commercial umbrella insurance NJ, flood insurance, NJ renters insurance, NJ homeowners insurance, NJ bonds, NJ workers comp, NJ life insurance and more. We invite you to experience the PRIME difference! Visit us on our online insurance website; email us at PRIME [at] primeins [dot] com or call us at 732-886-5751.
Summary: Checking your home furnace's filter is an easy and necessary task that will extend your furnace's life and operational ability. PRIME Insurance lays down the facts as well as a step to step guide on how to do it.