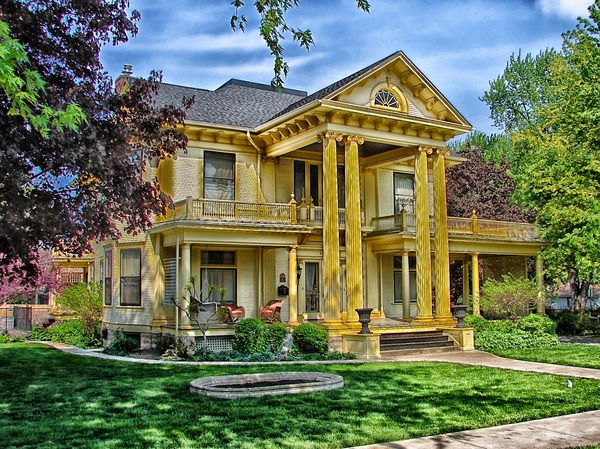 Congratulations, you just bought the home of your dreams!
Now that you've acquired your home, it's become your castle – something that you've invested your life savings for. It certainly makes sense to get proper home coverage at the best premium, doesn't it?

Homeowners Insurance Networking the Right Way

At PRIME Insurance, we've got access to over 40 of the leading insurance companies. That's really good for customers like you.
We're familiar with each company that we represent. We know which policies each company specializes in and we understand each one's particular niche. That's the reason why we are able to expertly guide you to the policy that's best for you.
Basing your needs on the type of home you own and its location, we take the time to carefully analyze your risk factor. We research your area and look to see if you're in a disaster-prone spot, such as a
- Wind zone
- Earthquake zone
- High water table zone
Then, we review your options and offer you the tailored coverage that will protect your home - accordingly.
From the Files of PRIME Insurance
An investor owned over 35 homes. Following a review of this customer's polic , we noticed that it lacked essential wind insurance. The man was shell-shocked. No wind coverage in this storm area?! After offering him a policy that included adequate wind protection at practically the same premium, the customer could not thank us enough.






PRIME Insurance is an A++-rated agency that has been recognized by the industry and more than 10,000 satisfied customers that it services with excellence. Presented with prestigious awards and appointed to do direct business with scores of the top insurance companies, PRIME's comprehensive insurance knowledge in relation to different sates, such as TX, FL, Ct, KY, WI,, MN, and CA gives it the leading edge in locating tailored policies at competitively lowest quotes.
Providing all forms of nationwide coverage, including NJ cheap auto insurance, low quote commercial umbrella insurance NJ, flood insurance, NJ renters insurance, NJ homeowners insurance, NJ bonds, NJ workers comp, NJ life insurance and more, PRIME can be reached via its insurance website, email: PRIME [at] primeins [dot] com or direct phone number: 732-886-5751!
Summary: Prime Insurance Agency leads the way in procuring quality homeowners insurance. Find out why.