A PRIME Insurance Home Maintenance Guide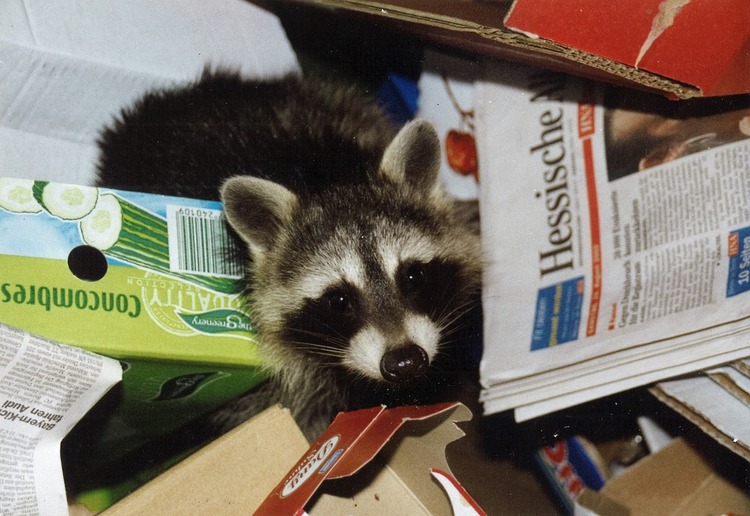 "It was one of those perfect summer evenings. Perfect that is until I spotted him – the raucous raccoon that was the terror of my garbage cans! As I strode purposefully to trash my trash, I almost collided with the critter…"


RELATED: How to prevent woodpecker home pecks


6 Easy Steps to Eradicate Raccoons' Lure to Your Garbage

Activate a raccoon alarm.
Motion detectors that activate alarms or bright light may serve as a deterrent. Unfortunately, after time, raccoons can become immune to the same noise or sudden brightness. It is therefore advised to change the noise, light color or other mode of alarm from time to time.


Make garbage cleaning a weekly ritual.
Cleaner garbage cans will be less enticing to the raccoon population. Clean them out by pouring some bleach into them and then rinsing them out with your garden hose. Eliminate raccoon drinking water appeal as well as mosquito breeding spots by allowing drying time. Do this by turning the wet garbage cans upside down until they are completely dry.


Make sure all garbage lids are securely closed.
Home goods stores sell garbage cans that include bolts or latches to secure lids. You can keep standard trash can lids tightly closed by attaching a rope, bungee cable or anything else that will fasten the tops tightly down or by keeping lids shut with bricks or other heavy items.


Keep your yard clean and food free.
Reduce the allure to your property by having a food-free yard. Make sure there are no pet food leftovers. Hang birdfeeders high enough so that raccoons cannot gain access to them.


Do not trash at nighttime.
What you may not realize is that raccoons make their 'garbage rounds' during the evening and night hours. Avoid attraction to your garbage by keeping your cans inside your garage or shed until the morning of curbside trash pickup. Place your cans back indoors following the pickup.


Place food leftovers in double bags.
Raccoons will have a harder time following the smell of food if trashed food scraps are double wrapped.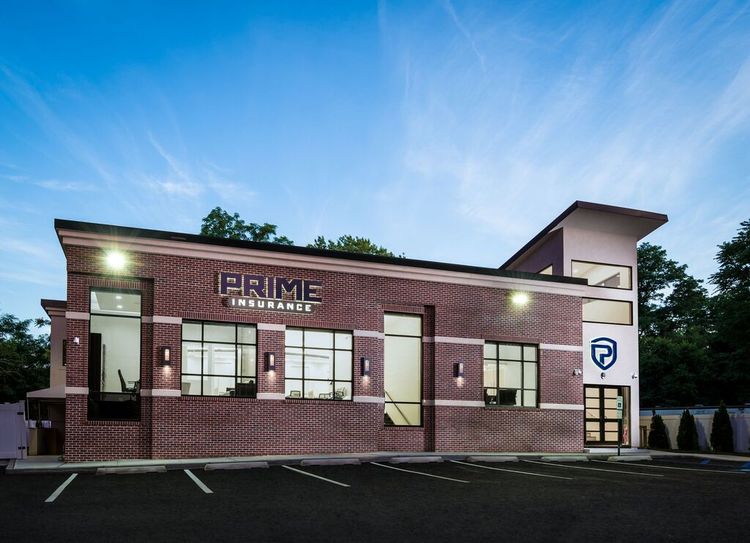 PRIME Insurance is a 3-generation family-run independent agency. We've been appointed by the leading companies to deal directly with them, making us partners with the big industry names like ACE, ASI, ASSURANT, CHUBB, FOREMOST, Liberty Mutual, MetLife, PROGRESSIVE, Safeco, StillWater, Travelers, USLI, ZURICH and others. With thousands of satisfied customers, we benefit our clients by reviewing current coverage, and by shopping our extensive network to locate customized policies at competitively lowest quotes.
HAVE A PRIME DAY™!
PRIME Insurance provides all forms of nationwide coverage, including NJ travelers insurance, cheap auto insurance, low quote commercial umbrella insurance NJ, flood insurance, NJ renters insurance, Houston, TX property insurance, NJ homeowners insurance, NJ bonds, NJ workers comp, NJ life insurance and more. We invite you to experience the PRIME difference! Visit us on our online insurance website; email us at PRIME [at] primeins [dot] com or call us at 732-400-5242!
Summary: Do you suffer from garbage mess as a result of raccoon mischief? Learn how to prevent the animal property intrusion with these tips by the homeowner insurance experts.