"My buddies and I were seated comfortably in our rented car. We had just left Deal, NJ and were headed to Cleveland OH to celebrate the wedding of another one of our group. Then, the unthinkable occurred: a deer suddenly appeared smack in the middle of the highway. The driver did not have enough time to stop. Instinctively, we all screamed as we hit the powerful animal. In one split second, the deer was killed and the car was totaled; thank the Lord, we had all survived without injuries…"
Besides having the appropriate auto insurance that includes collision, how can a motorist protect himself or herself from this dangerous road scenario?
The US Department of Environmental Conservation provides related advice.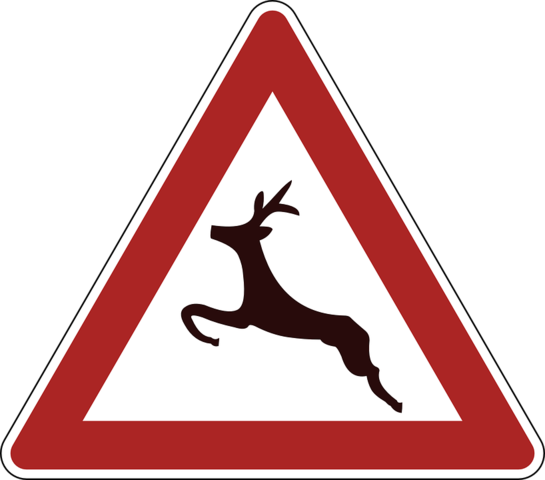 5 Tips to Prevent an Auto Collision with a Deer
Drive extra carefully during dawn and dusk hours. This is the time that deer roam about most and the time when your visibility is the poorest.


Beware that studies indicate 2/3 of deer crashes occur during the months just prior to breeding season: October, November and December.


If you see a deer standing on the side of the road, reduce speed and drive with caution: deer are known to suddenly change course and charge into ongoing traffic.


Should a deer go across the roadway, slow speed and exercise great caution. One deer often means there are more!


Deer crossing signs are placed in specific spots for a reason: there is heightened risk of deer collisions at these junctures.



PRIME Insurance is a three-generation family-run independent agency. We're proud partners with many of the leading companies in the industry – big names such as ACE, ASI, ASSURANT, CHUBB, CNA, FOREMOST, Liberty Mutual, MetLife, PROGRESSIVE, Safeco, StillWater, Travelers, USLI, ZURICH and more. With thousands of satisfied customers, we benefit policyholders by reviewing current coverage, as well as by shopping our wide network to locate customized policies at competitively lowest quotes.

HAVE A PRIME DAY™!
PRIME Insurance provides all forms of nationwide coverage, including NJ cheap auto insurance, low quote commercial umbrella insurance NJ, flood insurance, NJ renters insurance, NJ homeowners insurance, NJ bonds, NJ workers comp, NJ life insurance and more. We invite you to experience the PRIME difference by visiting us on our online insurance website; emailing us at PRIME [at] primeins [dot] com or calling us at 732-886-5751!

Summary: There we were, traveling on the highway when – BOOM – we collided directly into a deer! Learn how we could have avoided the dangerous situation!