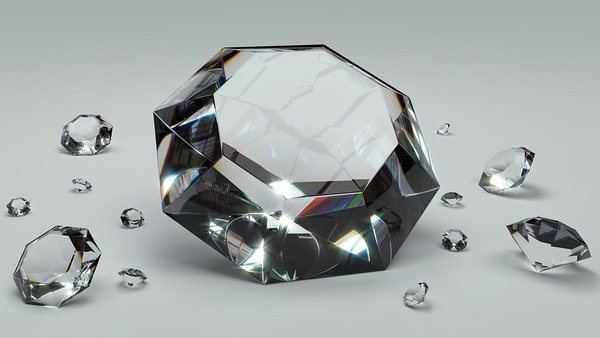 They say many things about the diamond.
"A diamond is a girl's best friend" (Leo Rubin, author); "Diamonds are forever." (Ian Fleming, author); "A diamond with a flaw is worth more than a pebble without imperfections." (Chinese proverb); "The loss of a diamond is not just about its monetary worth, but also about the sentimental value." (A. Morgen, NJ insurance professional)


Nine Fun Facts about the Diamond's Glitter
Diamonds are formed approximately 100 miles below the surface of the ground and are transferred to the surface via volcanic eruptions.


Diamonds are made up entirely of carbon. The earth's intense heat combines with its pressure to create its crystalline composition.


The word 'diamond' is derived from the Greek, 'adamas', meaning 'unbreakable'.


Archduke Maxmillian of Austria presented Mary of Burgundy with the first known diamond engagement ring in 1477.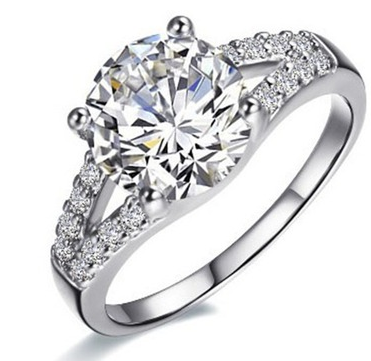 Diamonds are the most durable of natural materials. The singular substance able to scratch a diamond is – a different diamond!


During the Dark Ages, a diamond was viewed as a healing power with the ability to treat all forms of illnesses and physical conditions.


Diamonds are mined in India, Brazil, S Africa, Canada, Botwana, Namibia and Russia.


The biggest diamond ever mined was the Cullinan, weighing an incredible 3,106 carats (1.33 lb.). Presented to King Edward of Britain, it was ultimately made into 9 large diamonds and 100 smaller diamonds, with the three biggest currently on show in the Tower of London.

Insuring a diamond ring through a homeowners, renters or jewelry insurance policy is the best way to avoid heartache and financial forefeiture, in the event of a theft or loss.


PRIME Insurance is a three-generation family-run independent agency. We're proud partners with many of the leading companies in the industry – big names such as ACE, ASI, ASSURANT, CHUBB, CNA, FOREMOST, Liberty Mutual, MetLife, PROGRESSIVE, Safeco, StillWater, Travelers, USLI, ZURICH and more. With thousands of satisfied customers, we benefit policyholders by reviewing current coverage, as well as by shopping our wide network to locate customized policies at competitively lowest quotes.

HAVE A PRIME DAY™!
PRIME Insurance provides all forms of nationwide coverage, including NJ cheap auto insurance, low quote commercial umbrella insurance NJ, flood insurance, NJ renters insurance, NJ homeowners insurance, NJ bonds, NJ workers comp, NJ life insurance and more. We invite you to experience the PRIME difference by visiting us on our online insurance website; emailing us at PRIME [at] primeins [dot] com or calling us at 732-886-5751!


Summary: The diamond represents eternal endurance, promise, affection, and value. What is it about this gemstone that makes it so uniquely identified by the insurance companies?