A PRIME Insurance Report
Know anyone that is particularly fond of being stuck in traffic? You don't? I thought so!
RELATED: What to do when pulled over
Incredible as it sounds, most motorists (aka you, me, your neighbor, his neighbor, her neighbor and so on…) can be the actual culprits for some of the most aggravating auto snags we all complain about.
How so? Here we go –
Three Common Sources for Bad Traffic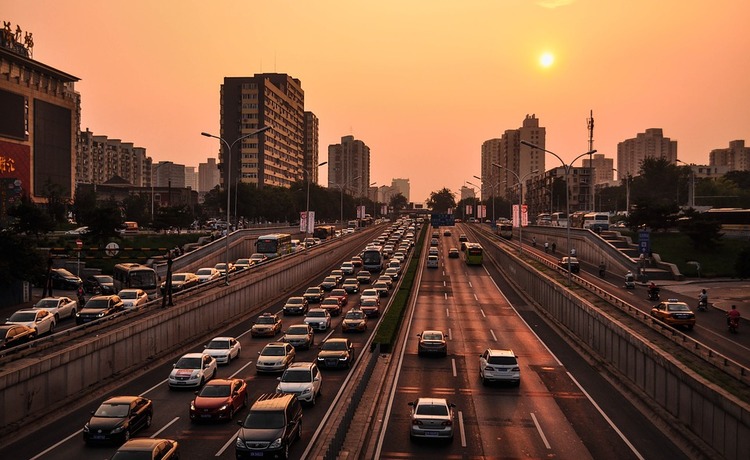 Merging the Wrong Way
By braking, reducing speed, then speeding up in order to change lanes, merging drivers become the ignoble cause of a traffic snarl. Experts tell drivers to wait until you can make a seamless merge without slowing or braking.


Clock Change
According to statistics, when the clock springs forward and motorists lose that hour of sleep, driving patterns are negatively affected. This is the juncture most prone to auto accidents and the traffic buildups that emerge because of them.

Billboard Distraction
With studies indicating motorists often remember a passing billboard rather than the road sign they need, researches have concluded that billboard distraction causes poor driving judgements that lead to backups and accidents.
PRIME Insurance is a three-generation family-run independent agency. We're proud partners with many of the leading companies in the industry – big names such as ACE, ASI, ASSURANT, CHUBB, FOREMOST, Liberty Mutual, MetLife, PROGRESSIVE, Safeco, StillWater, Travelers, USLI, ZURICH and more. With thousands of satisfied customers, we benefit policyholders by reviewing current coverage, as well as by shopping our wide network to locate customized policies at competitively lowest quotes.
HAVE A PRIME DAY™!
PRIME Insurance provides all forms of nationwide coverage, including NJ travelers insurance, cheap auto insurance, low quote commercial umbrella insurance NJ, flood insurance, NJ renters insurance, Houston, TX property insurance, NJ homeowners insurance, NJ bonds, NJ workers comp, NJ life insurance and more. We invite you to experience the PRIME difference! Visit us on our online insurance website; email us at PRIME [at] primeins [dot] com or call us at 732-400-5242!


Summary: Before you blame this or that excuse for the traffic jam you find yourself in, examine the effects of your own driving skills. This fun-fact check by PRIME Insurance will reflect some of the most common sources to traffic buildup landing in our own laps!