Beating the Season's Exposure to Driving Hazards
Snow, sleet, and icy rain – all of these contribute to the hazardous winter conditions that we, drivers, have to be prepared for. As with any risks, it's the wise person that prepares in advance. The following will help you safely navigate your vehicle through highway, street and parking during the harshest season of the year.
13 Vehicle Safety Tips

Review your auto insurance policy.
Go over your plan with your agent to make sure you have the coverage you need in the event of an accident.
2. Join an auto club.
Membership will help you gain access to roadside assistance
and benefits when car failure occurs.

3. Have your battery tested.
In order to endure the winter hardships, your vehicle's battery
should be able to perform optimally. This means that it can
supply that extra level of power necessary to start your car when
cold temperatures call for it. Make sure that the battery terminals
are clean and that the cables are installed securely.

4. Check your windshield wipers and washer fluid.
See how well your windshield wipers perform. Are the blades in
good condition? Do they clean your windshield properly or do
they cause streaking? Has your old washer fluid been replaced
with the antifreeze variety?

5. Inspect Tires.
Winter puts an added strain on your tires. That is why they
should be in top shape when the season begins. Ensure
your tires have good tread and that they are inflated according to
the manufacturers' guidelines.

6. Ascertain that your lights are working as they should.
From time to time, wipe any dirt, ice and snow off your headlights
to maximize visibility-function.

7. Have your exhaust system inspected.
A leak in your car's exhaust system poses a greater peril risk in
the wintertime because of closed windows. Ask your service
station to verify that the exhaust is in good condition. Replace
any parts that are not working as they should. Regardless of
your best attempts, it is always a good idea to keep even one
window ajar to avoid exposure to carbon monoxide.

8. Check your heating and cooling systems for leakage.
Should your radiator develop a hole or your hoses become
deteriorated, it's time to for repair or replacement. Assess your
vehicle's heater as well as its defroster: are they performing as
they should? Insufficient heating may indicate that you need to
have your thermostat and heater professionally inspected.
9. Check your brake system for inconsistencies.
Make sure your brake fluid is at its optimum level. If you hear
your brakes squeal, feel a 'soft' pedal or veer off to either side
when braking, it's time for a mechanic's comprehensive
inspection.
10. Watch for transmission needs.
If necessary, add fluid. Remember to change the filter according
to brand specifications.

11. Lubricate all doors and locks.
Ice can hamper door performance so be sure to pre-lubricate.
Use a lock de-icer, a blow dryer or a key that has been warmed
to open a frozen door or lock. Never use hot water!

12. Maintain proper fuel level.
Make sure your car has a minimum of a half a tank.

13. Have the following available in your car:
- a flashlight
- an ice scraper and snow brush
- a shovel
- tire chains
- cables to jump your car
- a bag of salt for throwing under car wheels to create traction
- a cell phone and its charger
- a first-aid kit
- paper towels or a rag for headlight or windshield cleaning
- a blanket
- non-perishable food
RELATED: how to avoid blizzard danger
RELATED: what to stock to get food coverage for a storm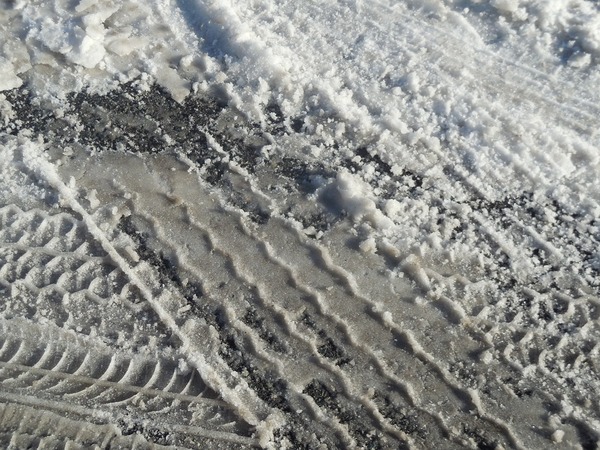 PRIME Insurance is a 3-generation family-run independent agency that has won the admiration of the industry. We've been presented with numerous awards and been appointed to conduct direct business with more than 40 of the leading companies - big names such as ACE, ASI, ASSURANT, CHUBB, FOREMOST, Liberty Mutual, MetLife, Plymouth Rock, PROGRESSIVE, Safeco, StillWater, Travelers, USLI, ZURICH and more. With over 10,000 satisfied customers, we benefit policyholders by reviewing current coverage, as well as by shopping our wide network to locate tailored coverage at competitively lowest quotes.

HAVE A PRIME DAY™!
PRIME Insurance provides all forms of nationwide coverage, including NJ cheap auto insurance, low quote commercial umbrella insurance NJ, Houston, TX commercial property insurance, flood insurance, vacant property insurance NJ, NJ renters insurance, NJ homeowners insurance, NJ bonds, NJ workers comp, NJ life insurance and more. We invite you to experience the PRIME difference by visiting us on our online insurance website; emailing us at PRIME [at] primeins [dot] com, or by calling us at 732-886-5751.
Summary: Exposure to ice, sleet and snow contributes to driving liability. Learn clever tips for winter driving!