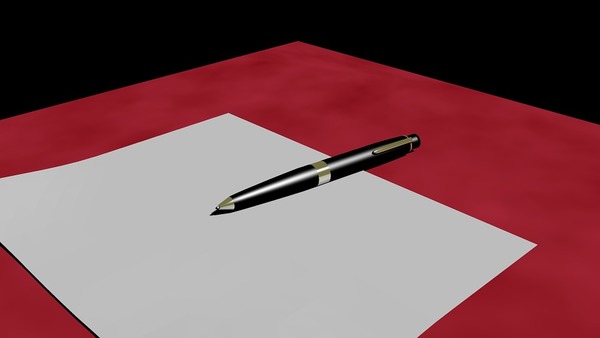 From political personalities to plain ordinary working folks, effective letter writing – and letter of resignation writing, in particular – takes skill, flair, diplomacy - and a measure of creativity.
Where to begin? Following basic guidelines will help you draft a writing piece that reflects your style, while maintaining the goodwill that will come in handy should you ever need your former employer as a future job or character reference.
MORE: How to write effective business emails
Four Steps to Putting Quitting in Writing

Begin your letter simply by confirming that you will be leaving the job position you have been working at on a specified date.


Continue with graciousness. Express gratitude for all you have learned, gained and acquired at the post. Remember to cite certain examples.


Conclude your letter with an offer to assist your replacement in transitioning smoothly into the position.


Sign off with wishes for continued company success.
Example of a letter of Resignation

Dear Mr. Boss,
As discussed in our previous meeting, I am giving two weeks' formal resignation notice in regard to my post as insurance customer service rep at Do-All Insurance Company. My last day at work will be on December 31, 2016.
It has been a pleasure to be part of a great team in the NJ Homeowners Insurance Department for the past two years. Thank you for your leadership and training. The experience I've gleaned from helping clients process their claims in particular will undeniably stand me in good stead as I advance my insurance career elsewhere.
I hope to end these final weeks with your company by easing the new employee into my duties and welcome any suggestions as to how I can best be of service in this capacity.
Wishing Do-All Insurance continued progress, achievement and success,
I remain,
Y. Quit
PRIME Insurance is a three-generation family-run independent agency. We're proud partners with many of the leading companies in the industry – big names such as ACE, ASI, ASSURANT, CHUBB, CNA, FOREMOST, Liberty Mutual, MetLife, PROGRESSIVE, Safeco, StillWater, Travelers, USLI, ZURICH and more. With over 10,000 satisfied customers, we benefit policyholders by reviewing current coverage, as well as by shopping our wide network to locate customized policies at competitively lowest quotes.
HAVE A PRIME DAY™!
PRIME Insurance provides all forms of nationwide coverage, including NJ travelers insurance, cheap auto insurance, low quote commercial umbrella insurance NJ, flood insurance, NJ renters insurance, NJ homeowners insurance, NJ bonds, NJ workers comp, NJ life insurance and more. We invite you to experience the PRIME difference! Visit us on our online insurance website; email us at PRIME [at] primeins [dot] com or call us at 732-400-5242.

Summary: Letters of Resignation are an important part of leaving a company on good terms. Ensure your boss will become a good reference in the future by impressing him with a well-written sign-off with these professional tips from Prime Insurance.