Quick Tips on Safe Homeowner Generator Use
Home owners and renters have come to know that electrical outages are a fact of life. Owning a generator has key benefits that many cannot do without and others refuse to do without.
But like anything, generators need proper maintenance so that they will operate optimally when you need them.
RELATED: how Hurricane Sandy affected the NJ Shore Homeowners and Property Owners Insurance
Ten Ways to Power-On Safely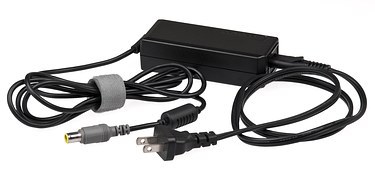 Prior to generator use, install a home battery-run carbon monoxide alarm so that you will be alerted of improper fume channeling.


Refer to your owner's manual and follow manufacturer's instructions.


Speak to your insurance agent to make sure your homeowner insurance covers generator theft.


Check if your generator is running well by turning it on in a safe outdoor spot one time a month for approximately 10 minutes. Then, return it to your garage or safe storage space.

RELATED: how to avoid home garage prowlers

5. Always maintain an adequate generator fuel level so that when
you need your generator, it will operate. Keep extra fuel handy for
refill use.

6. Make sure that your generator has enough oil by checking the level
with a dipstick. Have a can of surplus oil handy in the event you
need it.

7. Designate a secure outside well-ventilated dry spot for your
generator. Your generator should be placed at a minimum of ten
feet away from windows, and doors with the exhaust pipeline
directed away from your home.

8. After positioning the fuel valve to on, yank the choke valve to on.
Press the control on-button to allow the generator to run. Then,
let go of the choke.

9. Connect the appliances that you wish to run on the generator
power by plugging into an outdoor-approved extension cord.
Then, plug the cord into your generator. (If you need to refuel
after an extended period when house power is off, first make sure
to turn off all connected appliances. Thereafter, turn off the
generator and let the engine cool thoroughly before pouring in
additional fuel.)

10. Never over-load your generator. Over-loading a generator can
promote a fuse setback as well as electrical damages.

PRIME Insurance brings you this informative article as part of its ongoing educational series.
HAVE A PRIME DAY™!
The forerunner of insurance providers everywhere, PRIME offers premium NJ general liability insurance, TX home insurance, Houston, TX commercial property insurance, NJ cheap auto insurance, business insurance, life insurance, workers comp NJ, bond insurance and more, as well as all forms of nation-wide coverage.
Visit us online at http://www.primeins.com/, email us at PRIME [at] primeins [dot] com or call us at 732-400-5242 and discover why thousands of satisfied customers keep coming back!
Summary: When the lights go out in TX, FL, NJ or anywhere due to a power outage, you want your generator working optimally. Get ten easy tips on safe use and maintenance from PRIME Insurance.