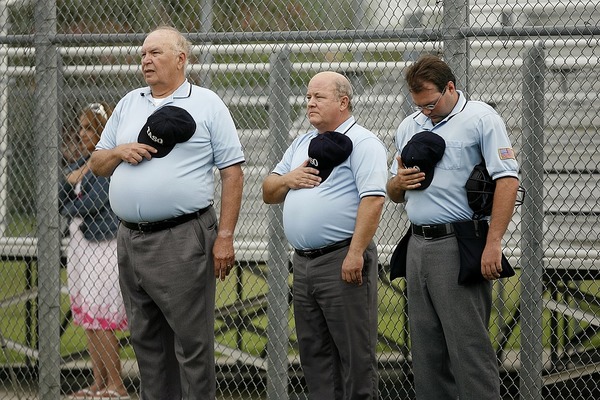 All about America's Devotion to Its Proud Sweet Song
A PRIME Insurance Special
Attorney, poet-writer Francis Scott Key wrote the lyrics to American anthem, after viewing the triumphant American Flag flap victoriously in Baltimore, MD following the September 14, 1814 British battle loss.


Though used periodically by the military and navy, the Star Spangled Banner was not officially recognized as the national anthem until President Herbert Hoover signed it into law in 1931 - 117 years after the song was created.


The words to the Star Spangled Banner are sung to the tune of a former English drinking ballad.


Prior to using the British drinking song as the piece connected to the American anthem, the tune was the backdrop to a campaign jingle used for highlighting John Adam's bid as a second term president.

The first printed page including Scott Key's The Star-Spangled Banner included an embarrassing spelling error in the title. Readers saw, 'A Parioric Song' instead of 'A Patriotic Song'.


The original lyrics were comprised of four stanzas, yet today's prevalent practice is to highlight only the initial one.

The Star Spangled Banner's first sports' event singing-recital occurred at the World Series of 1918.


The custom to sing the American anthem at any public sport event began during the Second World War.


The original music to the National Anthem was meant for a chorus of singers. Today, the anthem is sung solo with a more drawn-out velocity and beat.


It is considered a distinct honor to be chosen to sing the National Anthem in public – a challenging vocal feat reserved only for the most talented.
PRIME Insurance is a three-generation family-run independent agency. We're proud partners with many of the leading companies in the industry – big names such as ACE, ASI, ASSURANT, CHUBB, FOREMOST, Liberty Mutual, MetLife, PROGRESSIVE, Safeco, StillWater, Travelers, USLI, ZURICH and more. With over 10,000 satisfied customers, we benefit policyholders by reviewing current coverage, as well as by shopping our wide network to locate customized policies at competitively lowest quotes.
HAVE A PRIME DAY™!
PRIME Insurance provides all forms of nationwide coverage, including NJ cheap auto insurance, low quote commercial umbrella insurance NJ, flood insurance, NJ renters insurance, NJ homeowners insurance, NJ bonds, NJ workers comp, NJ life insurance and more. We invite you to experience the PRIME difference! Visit us on our online insurance website; email us at PRIME [at] primeins [dot] com or call us at 732-886-5751!
Summary: Prime Insurance spotlights The American National Anthem with pride!