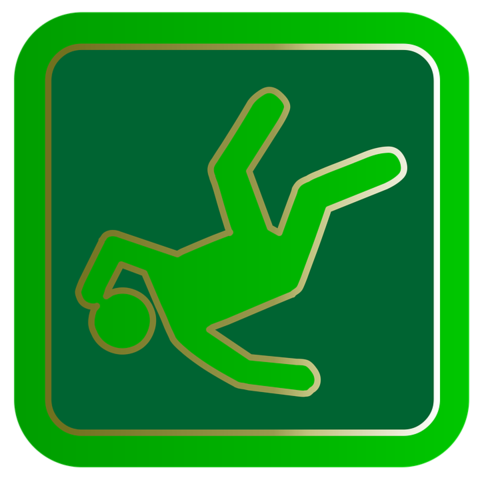 Injury insurance claim facts don't lie. They are underscored by the National Safety Council findings which state that
There are 25,000 accidents resulting from ongoing slips and falls in the US
One in every five hospital emergency care injuries are related to slips and falls
Approximately 16,000 deaths are related to slip and fall accidents
While even homeowners face fall risks, businesses where employees, patrons, contractors and others visit on a consistent basis are prone to injury liability from unsafe exposure all the more so.
RELATED: How to ensure your remote worker is safe
Walking the Business Floor, Aisle, and Corridor
Commercial safety guidelines in regard to high-traffic walkways, such as floors, aisles and corridors are controlled by the OSHA. Follow these tips to ensure walking safety:
Floors should have a non-slip coating (co-efficient of at least 0.50 friction).


Floor waxing, polish or treatment that diminishes the above co-efficient of friction should never be used.


Post clear signs in aisles and passageways that indicate the prohibition of using them for storage space.


Maintain clean and unobstructed floors that have no splinters, holes, platforms, rugs or the like.


Make sure all passageways have good lighting.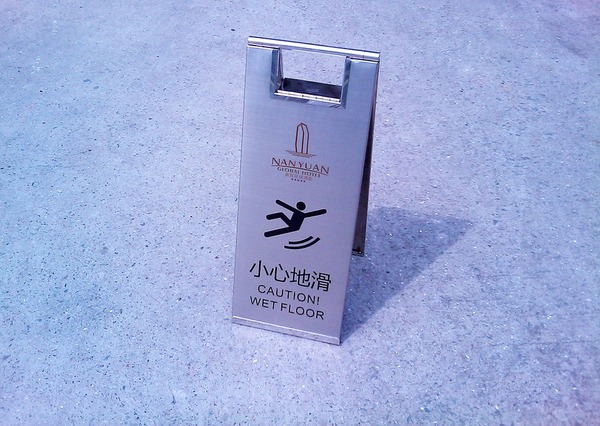 Carpets and tiles should be in good condition and firmly secured to the floor.


Areas that are not in good condition should be blocked off by cones or warning signs.


Follow manufacturer's safety instructions for equipment handling and safety asile and door clearance.


All spills should be wiped up as soon as they occur.


Hazardous spills should be cleaned according to government specifications. Until spill is cleaned, floor area should be blocked off with signs indicating hazardous spill.



Prime Insurance is a 3-generation family-run independent agency that has won the admiration of the industry. We've been presented with numerous awards and been appointed to conduct direct business with more than 40 of the leading companies. With over 10,000 satisfied customers, we benefit policyholders by assisting in risk control, reviewing current coverage, as well as by shopping our wide network to locate tailored coverage at competitively lowest quotes.
HAVE A PRIME DAY™ ! PRIME Insurance provides all forms of nationwide coverage, including NJ cheap auto insurance, low quote commercial umbrella insurance NJ, flood insurance, NJ renters insurance, NJ homeowners insurance, NJ bonds, NJ workers comp, NJ life insurance and more. We invite you to experience the PRIME difference by visiting us on our online insurance website; emailing us at PRIME [at] primeins [dot] com or calling us at 732-886-5751!
Summary: Minimize business risks for losses from fall injuries. Prime Insurance tells you how.