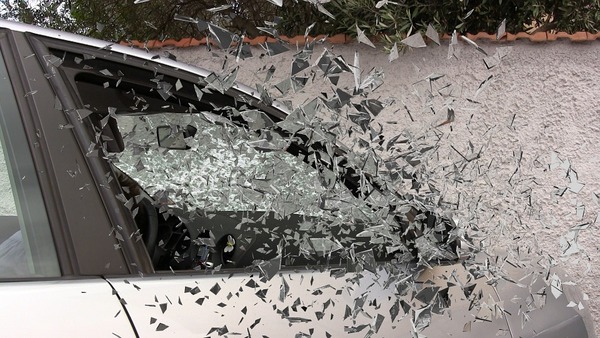 If the title of this article caught your eye because you have engaged in violent and inappropriate driving, sorry – the insurance companies are not on your side. In fact, in the event of a related claim, you're generally on your own to face the consequences of your liability. On the other hand, there are measures that you can take to ensure you will be protected if you are the victim of road rage damages.
RELATED: How to get your teen to drive safely
Comprehensive Auto and Collision Insurance Coverage
In order to shield yourself from the raging driver that inflicts damages to your car, you can choose to place additional coverage on your auto policy. This includes:
Comprehensive Insurance
Collision Insurance
Comprehensive Coverage:
Not all damages are a result of a collision. Nature can harm as well, as in the case of a fallen tree limb or a deer crossing your driving path. Vandalism and road rage (aka traffic tantrum) are other examples. In these instances the Comprehensive Insurance rider will protect you.
Collision Coverage:
In the event an angry driver forces you to crash into another automobile or object and harm your vehicle, this form of insurance would protect you.


Of course, avoiding a confrontation in the first place is the best way to go. Experts give us these cautionary tips.
Ignore any provocation, if you can. Responding to aggressive driving by showing your displeasure may escalate the angry driver's behavior.


Give the aggressive driver an opportunity to pass you.


Close all car windows. Lock all doors.


Try to drive away.


Note the aggressive driver's license number and pass it on to the police, along with an account of the occurrence.
PRIME Insurance is a 3-generation family-run independent agency that has won the admiration of the industry. We've been presented with numerous awards and been appointed to conduct direct business with more than 40 of the leading companies - big names such as ACE, ASI, ASSURANT, CHUBB, FOREMOST, Liberty Mutual, MetLife, PROGRESSIVE, Safeco, StillWater, Travelers, USLI, ZURICH and more. With over 10,000 satisfied customers, we benefit policyholders by reviewing current coverage, as well as by shopping our wide network to locate tailored coverage at competitively lowest quotes.

HAVE A PRIME DAY™!
PRIME Insurance provides all forms of nationwide coverage, including NJ cheap auto insurance, low quote commercial umbrella insurance NJ, flood insurance, NJ renters insurance, NJ homeowners insurance, NJ bonds, NJ workers comp, NJ life insurance and more. We invite you to experience the PRIME difference by visiting us on our online insurance website; emailing us at PRIME [at] primeins [dot] com; or by calling us at 732-886-5751.
Summary: Unfortunately, auto safety is not always in our hands. Here are some tips from the insurance experts on how to protect innocent drivers from road rage.