PRIME Insurance Agency and The Hartford
Though there were dire weather predictions for Labor Day, the day was as beautiful as ever. It was in fact a perfect setting for an exciting free ice cream event in Lakewood, NJ., held at the new state-of-the-art Prime Insurance Agency site
Sponsored by The Hartford Insurance Company as an expression of appreciation for the excellence achieved by a leading agency, the multi-colored ice cream pulled up to the PRIME parking lot at 960 E County Line Rd at 1:30 p.m. to screams of delight by the children who had been waiting.
"The ice cream truck is here! The ice cream truck is here!"
For a full hour on Monday September 5th, the brightly colored kosher ice cream truck's attendant stood by his window, taking orders and handing out luscious scoops and swirls of the different varieties of delicious hard and soft ice cream topped cones.
"I'll take a soft vanilla ice cream with chocolate sprinkles, please!" "One scoop of chocolate, one scoop of mint, please!" "Can I please have a pistachio ice cream cone!"
The many requests were accompanied by smiles and followed by more smiles as well as happy licks of satisfaction. An amazing way to end off a great summer, The Hartford and PRIME Insurance's ice cream Labor Day ice cream event succeeded in cementing a lasting memory of delicious joy for the children (and parents) of Lakewood, NJ.
About the Hartford
Founded in 1810, The Hartford is a prestigious insurance company that is listed among the elite of the Fortune 500 file. Centered in Hartford Connecticut, The Hartford is the twelfth biggest P & C insurance in the US and offers all forms of auto and homeowners, commercial and life insurance. Particular with whom it does business, The Hartford has appointed PRIME to offer its policies.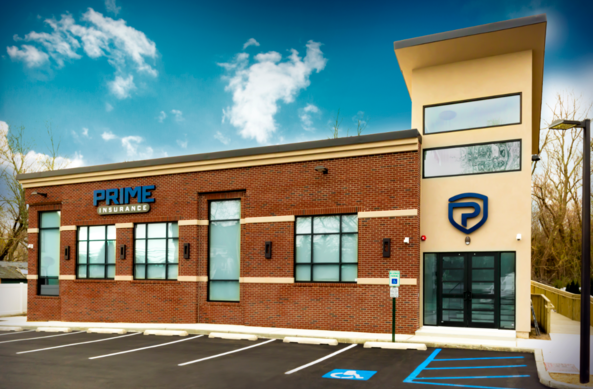 About PRIME Insurance
Presented with numerous industry awards for its insurance superiority, PRIME has been given rights to conduct direct business with more than 40 of the leading insurance companies nationwide. Now at its 960 East County Line Road state-of-the-art beautiful brand new Lakewood, NJ building, PRIMEs specialists unite talents amid the signature PRIME passion for insurance under one convenient expansive roof.
At PRIME, we understand the bottom line. Networked with some of the top national insurance companies - like MetLife, ASI, USLI, Progressive, Safeco, Foremost, CNA, MAPFE, ACE, ASSURANT, Global Liberty, The Hartford and more - PRIME has proven its ongoing ability to effectively help clients save on premiums while providing superior customer service.
HAVE A PRIME DAY™ !
PRIME Insurance provides all forms of nationwide coverage, including NJ cheap auto insurance, low quote commercial umbrella insurance NJ, flood insurance, NJ renters insurance, NJ homeowners insurance, NJ bonds, NJ workers comp, NJ life insurance and more. We invite you to experience the PRIME difference by visiting us on our online insurance website; emailing us at PRIME [at] primeins [dot] com or calling us at 732-886-5751!
Summary: PRIME and The Hartford connected with the Lakewood, NJ community with its Labor Day Ice Cream Event!