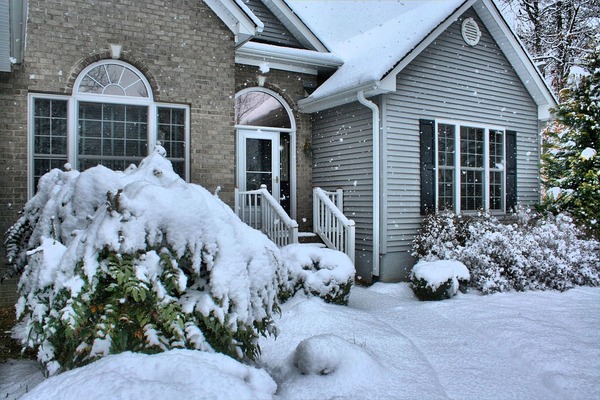 It's the talk of the Energy Department: US homeowners can presume they will be slapped with higher energy bills due to a predicted cold winter and higher energy costs.
Standard house insurance protects for many things. Elevated gas, electric, heating oil and propane prices are not one of them. Regardless, there are ways to beat the system. Follow these guidelines to see how you can still keep within or close to your expected energy usage budget.
RELATED: How to save on cooling bills
16 Ways to Save on Home Energy Bills

Keep shades up and drapes drawn open to let in the sun's light and warmth during the daytime; draw them closed during night to keep out drafts.


Shield windows with heavy clear plastic to keep drafts out.


Keep thermostat at 68 degrees F.


Turn thermostat down ten or fifteen degrees when you leave your home and when you go to bed.


Close up gaps in your home's attached garage, around your chimney and in unfinished spots in basement, closets and cabinets.


Fill in insulation gaps where needed.


Check and maintain your heating source (i.e. furnace, etc.) for optimum efficiency.


Replace furnace filter monthly.


Is it time to replace your water heater or furnace? Newer energy efficient appliances will save on heating costs.


Think about replacing current windows with ones that are better insulated.


Lower water heater temperature to 120 degrees F.


Use LED bulbs for everyday and holiday lighting.


Turn off and unplug lighting or appliances, including the computer when not needed.


Use the cold cycle to wash clothes; wait until you have a full load for your washing machine or dishwasher.


Replace your showerhead with a lower flowing one.


Take shorter showers.

PRIME Insurance is a three-generation family-run independent agency. We're proud partners with many of the leading companies in the industry – big names such as ACE, ASI, ASSURANT, CHUBB, FOREMOST, Liberty Mutual, MetLife, PROGRESSIVE, Safeco, StillWater, Travelers, USLI, ZURICH and more. With over 10,000 satisfied customers, we benefit policyholders by reviewing current coverage, as well as by shopping our wide network to locate customized policies at competitively lowest quotes.


HAVE A PRIME DAY™!
PRIME Insurance provides all forms of nationwide coverage, including NJ cheap auto insurance, low quote commercial umbrella insurance NJ, flood insurance, NJ renters insurance, NJ homeowners insurance, NJ bonds, NJ workers comp, NJ life insurance and more. We invite you to experience the PRIME difference! Visit us on our online insurance website; email us at PRIME [at] primeins [dot] com or call us at 732-886-5751!

Summary: Brace yourselves for a cold winter, folks! In spite of the weather and raised energy prices, you can remain within budget with these smart tips from Prime Insurance.