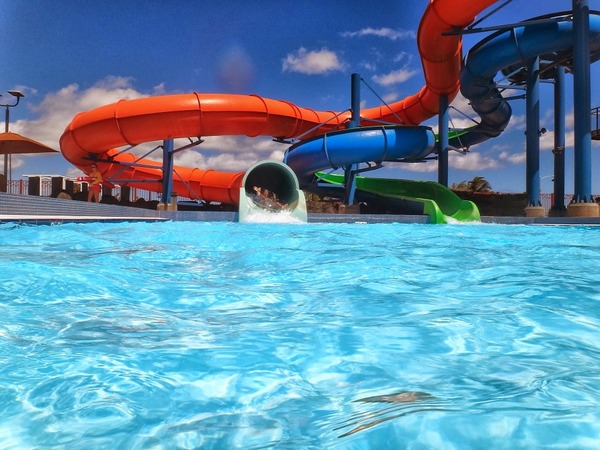 With the sun's heat on these summer days, water parks are all the rage for kids, as well as adults. Though a water park officially must comply with certain insurance safety protocol, it's up to park visitors to ensure they are out of potentially harmful situations as well.
RELATED: why a diving board may not be a safety-wise choice
Safety First Guidelines at the Water Park
Before Coming to the Park

Dress accordingly
Choose sun and heat-protective clothing, including water-resistant shoes, wide-brimmed hat and a cotton loose-fitted cover up shirt, as well as sun shields.


Protect skin
Smooth on a good sunscreen a half hour prior to entering the water park.


At the Park

Familiarize yourself with park rules
Prior to jumping onto the bandwagon of water park fun, read posted instructions and rules in regard to differing water rides and activities and kid's height, health and swimming admissibility. Ask lifeguards about any rule you are unsure of. Make sure kids are aware of the no-running rule.


Supervise your kids
Adults need to watch out for young kids. Make sure they are wearing life vests. Keep them in the shallow play zones and pools designed for their age group. Check if they are safe and make sure they are not overly exposed to direct sun rays.
Protect skin
Reapply sunscreen every hour and a half after getting wet.


Avoid dehydration
Drink water, then drink again and again so as not to become dehydrated.
Take breaks
It's time for a break if anyone in your group feels exceptionally cold, tired or has had an excessive amount of direct sun exposure. Rest under the shade or indoors for a while until resuming water park activities.


Before Leaving

Dry off
Dry yourself completely off with a towel before getting dressed in dry, comfortable clothing.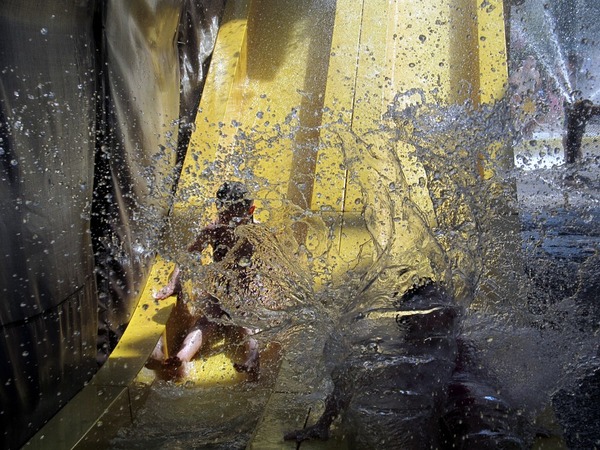 PRIME Insurance is a 3-generation family-run independent agency that has won the admiration of the industry. We've been presented with numerous awards and been appointed to conduct direct business with more than 40 of the leading companies. With over 10,000 satisfied customers, we benefit policyholders by reviewing current coverage, as well as by shopping our wide network to locate tailored coverage at competitively lowest quotes.
HAVE A PRIME DAY™!
PRIME Insurance provides all forms of nationwide coverage, including NJ cheap auto insurance, low quote commercial umbrella insurance NJ, flood insurance, NJ renters insurance, NJ homeowners insurance, NJ bonds, NJ workers comp, NJ life insurance and more. We invite you to experience the PRIME difference by visiting us on our online insurance website; emailing us at PRIME [at] primeins [dot] com or calling us at 732-886-5751!
Summary: It's water-park season. Make the cooling adventure as fun as it was meant to be by following these safety tips.