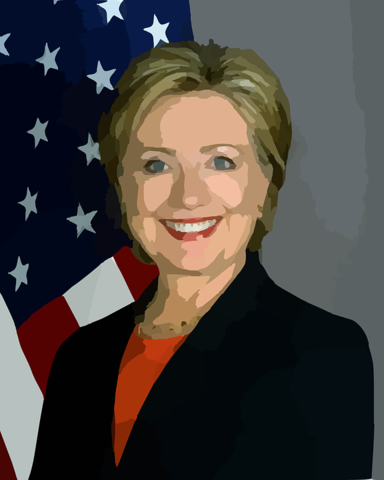 Walking pneumonia is different than the standard more serious form of the illness. Much less severe than the standard case, walking pneumonia tends to mimic the symptoms of an allergy or common cold. In fact, many who are infected do not even realize that they are dealing with an infection that needs to be addressed and often do not disrupt their everyday work schedule.
You don't have to be a presidential candidate to become victim to walking pneumonia; anyone can get it, especially if you work in a public place, such as a school, prison, or homeless shelter where the germs can spread easily with a cough or sneeze.
Be on the lookout for walking symptoms that may include any or all of those listed below:
Severe coughing spells without much phlegm


Fever and chills


Sore throat


Headaches


Fatigue


Relentless feelings of weakness


Ear infection


Anemia


Skin rash

If you suspect you have walking pneumonia, see your doctor immediately. He or she will conduct a physical exam and listen to your chest. An x-ray to the lungs' area may also be ordered to confirm suspicions. Once the doctor diagnoses a case of walking pneumonia, antibiotics will probably be prescribed along with instructions to drink an ample amount of fluids and getting enough rest. Following the doctor's orders should result in quick recovery from the illness – usually within days.
PRIME Insurance is a 3-generation family-run independent agency that has won the admiration of the industry. We've been presented with numerous awards and been appointed to conduct direct business with more than 40 of the leading companies - big names such as ACE, ASI, ASSURANT, CHUBB, FOREMOST, Liberty Mutual, MetLife, PROGRESSIVE, Safeco, StillWater, Travelers, USLI, ZURICH and more. With over 10,000 satisfied customers, we benefit policyholders by reviewing current coverage, as well as by shopping our wide network to locate tailored coverage at competitively lowest quotes.
HAVE A PRIME DAY™!
PRIME Insurance provides all forms of nationwide coverage, including NJ cheap auto insurance, low quote commercial umbrella insurance NJ, flood insurance, NJ renters insurance, NJ homeowners insurance, NJ bonds, NJ workers comp, NJ life insurance and more. We invite you to experience the PRIME difference by visiting us on our online insurance website; emailing us at PRIME [at] primeins [dot] com; or by calling us at 732-886-5751!
Summary: You don't have to be a presidential candidate to get Walking Pneumonia; anyone can get it. Read Prime Insurance Agency's synopsis about this illness.