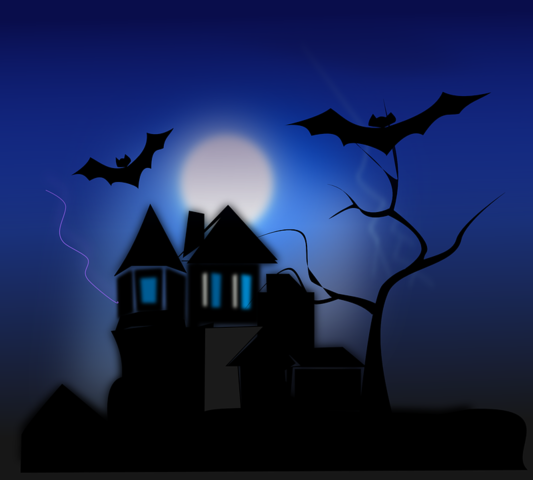 If you thought Halloween was all fun and games – albeit 'scary' ones - here's another take on the October 31st event. Halloween comes with a fair share of Homeowners insurance claims.
Take a look at some of the scenarios through the lens of real-life playouts.
Halloween-Related NJ Insurance Claims

Sam was a jovial sort. A bachelor in his 40s, Sam lived in a small well-kempt Deal, NJ home together with his pet dog, Spirit. On the eve of Halloween, Sam went out and bought three bags of lollypops to distribute to the visiting neighborhood children that surely would do the rounds. To his consternation, Spirit behaved as if a spirit had actually entered his body when the costumed groups made their way up the lighted walkway to Sam's home. Barking and panting with an unfamiliar anger, Spirit sprinted towards one small 'ghost' and bit the girl's hand. Injuries were not only related to the lacerated hand. As the dog attacked, the girl fell off Sam's front porch, broke her leg, and required several days of hospitalization and medical care. The girl's parents sued Sam for the injuries. Lucky for Sam. His homeowners insurance covered the $30,000 insurance claim.


When a Brooklyn, NJ family left their home to attend a friend's Halloween party, they had no idea that their home would be targeted by some teenage pranksters. Upon seeing no car in the driveway and discerning there was no one to hand out candy, the band threw five dozen eggs at the front porch. After returning home that evening, the family members were unaware of any damage until the next morning when the suns' rays shone light upon the unsightly discoloration and siding denting that was the result of the vandalism. The Homeowners Insurance policy covered the damage.
Related: How homeowners can avoid Halloween fire risks
A Monsey, NY dad was escorting his little 'angel' to the front door by carrying her up the steps. Unfortunately, he tripped over the top step and tumbled down with together with the child. The dad incurred a fractured elbow, while his daughter suffered head trauma. The father sued the house owner, but the homeowner's insurance coverage paid for the defense team who fought and won the case: the outdoor lighting had not been on, a sign that guests were not invited; hence, dad and 'angel' were considered trespassers.



PRIME Insurance is a 3-generation family-run independent agency that has won the admiration of the industry. We've been presented with numerous awards and been appointed to conduct direct business with more than 40 of the leading companies - big names such as ACE, ASI, ASSURANT, CHUBB, FOREMOST, Interboro, Liberty Mutual, MetLife, PROGRESSIVE, Safeco, StillWater, Travelers, USLI, UPC, ZURICH and so on.
HAVE A PRIME DAY™!
PRIME Insurance provides all forms of nationwide coverage, including NJ coastal insurance, NJ cheap auto insurance, low quote commercial umbrella insurance NJ, flood insurance, NJ renters insurance, NJ homeowners insurance, NJ bonds, NJ workers comp, NJ life insurance and more - all at competitively lowest quotes. We invite you to experience the PRIME difference by visiting us on our online insurance website; emailing us at PRIME [at] primeins [dot] com; or by calling us at 732-886-5751!
Summary: Halloween isn't just about treats and costumes. Homeowners need to be aware of their liability risks and related insurance coverage.