Technology Errors and Omissions Professional Liability Coverage
It's a different world we live in than even a decade ago. And the liability risks faced by tech companies are even higher than ever.
Claim Scenarios that Tell it All:
NJ Errors and Omissions Insurance Coverage
A web developing company was contracted to design a comprehensive website for a communications firm. After half a year, the web developing company still did not complete its assignment. The communications firm turned to a competitor developer to finish the task and then sued the first web company for $3,000,000 in damages, including the elevated price attached to completing its website and loss of work revenue due to the postponement of its completion, as well as loss of the website's market value.

The first web developer counter-argued that the sole damages in question were the approximate $650,000 in costs associated with finishing the website.

Research concluded that the first developer indeed did not complete the all-inclusive website as agreed upon per contract, resulting in the communications firm's damages. The court determined that the first web developer was responsible to pay the firm above $1,000,000 in damages.
RELATED: Why Errors and Omissions Privacy Coverage
NJ Defense Costs Insurance Coverage
A public school employed a programming company to design a computer program for tracking students' scholastic advancement. Eventually, the school sued the programming company for breach of contract due to failure to provide all forms of the program that were agreed upon.

After analysis, a claim was settled for $200,000. Besides that, defense for the programming company totaled just under $900,000.
NJ Personal Injury Coverage
A website developer was hired by the government to design a site for parks. While creating the websites, the developer took various pictures wherein individuals visiting the parks were included. Moreover, the developer also conducted interviews with the parks' workers and posted these on the websites.

Some private people took offense about the pictures that were posted and sued the developer for invasion of privacy. The park workers also were upset about the interviews that were posted and sued the developer for libel and defamation.
NJ Failure to Prevent Unauthorized Access
After a consulting firm advised a client to allow its specialists to install upgrades to computer servers, software and firewalls, it did not take long for trouble to brew. A half a year later, a hacker broke through the security firewalls and stole the personal info of customers. The client understood that the consulting firm did not install the most up-to-date reinforcement to repair weaknesses in the firewall system. The client sued the consulting firm for failure to prevent unauthorized access that lead to loss of income and damages incurred from notifications and obligations to disburse payment for credit monitors.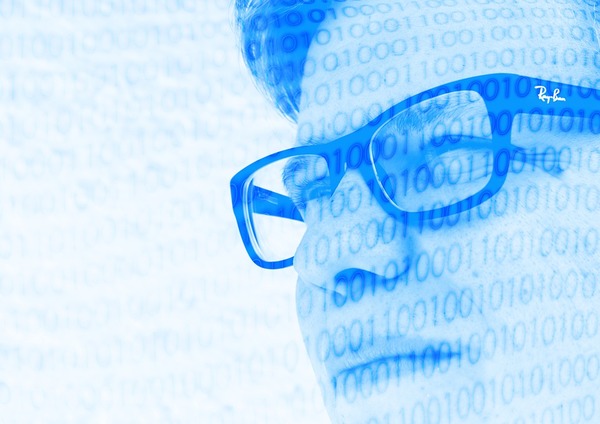 NJ Unintentional Introduction of Malicious Code Insurance Coverage
After a consulting firm provided the tech requirements of a community pizzeria, the computer system was infected with a virus and all files on its hardware were gone. The pizzeria sued the consulting company for the costs associated with recovering the info and loss of business revenue due to an inability to email bulletins to patrons (they had lost the customer data).
NJ Intellectual Property Insurance Coverage
A web developing company laid off some workers. After developing a new piece of software for small business management, one laid off employee kicked off her own new company. The original company that she had worked for filed a lawsuit against her, claiming unlawful use of its copyrighted code.


NJ Professional Services Bodily Injury Insurance Coverage
While installing a computer network for a customer, an employee of the computer company answered a call on his cell phone and walked out of the client's office. Unfortunately, in the interim the client's employee had tripped over a cable the worker had left and badly injured his shoulder. Following corrective surgery, the client's employee was unable to return to work for eight months. The employee sued the network company for negligence and sought damages for bodily injury and loss wages.

PRIME Insurance is an A++-rated agency that has won wide recognition from the industry, car insurance companies NJ, and from over 10,000 satisfied customers. Winner of prestigious awards and appointed to do business with scores of the leading carriers, such as ASSURANT, GUARD, Liberty Mutual, Peerless, MiddleOak, Safeco, UPC, TRAVELERS, ZURICH and more, PRIME shops its broad network to bring you excellent policies at competitively lowest quotes.
NJ cheap auto insurance…low quote commercial umbrella insurance NJ…flood insurance…NJ renters insurance…NJ homeowners insurance...NJ bonds...NJ workers comp...NJ life insurance...
HAVE A PRIME DAY™!
For all forms of nationwide coverage, visit us online HERE, email us at PRIME [at] primeins [dot] com or call us at 732-886-5751!