Many Sign Up for NJ Homeowners and Auto Coverage
Last Sunday March 13, Lakewood, NJ experienced extraordinary excitement as the Lake Terrace Ballroom held its first Smart Living Expo for the 40 year age plus crowd. Among the best of the dozens of featured booths of course was the display presented by our own PRIME Insurance Agency!
About 100 participants visited PRIME's booth where insurance specialists Shaya Ilowitz, Laizer Schonbrun and Al Morgenstern talked about the numerous homeowner and auto policies from the scores of leading insurance carriers that PRIME deals with. Besides competitively lowest quotes obtainable from PRIME, a natural interest focused on discounts and credits available for the age group, as well as the opportunity to win a $50 cash card raffle.
"The interest and enthusiasm for PRIME's insurance products was palpable, with many taking advantage of our free low quote offer for home and auto insurance," says Laizer Schonbrun. "By the end of the day, we had a list of potential customers and we've already bound one policy as a result of it!"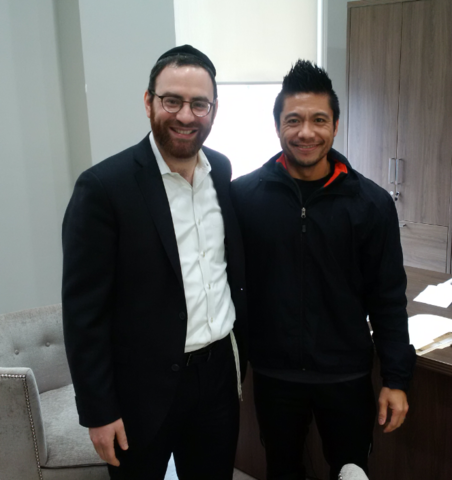 For one particular fellow, the event put valuable cash in his wallet. Winner Don Allarde could not contain his smile as the prizewinning ticket with his name was announced!
To be sure, anyone who visited the PRIME Insurance booth at the Smart Living Expo actually came out a winner, empowered with insurance knowledge and the prospect of great coverage at a great rate!
About PRIME Insurance Agency
PRIME Insurance is an experienced independent agency with wide industry recognition. Winner of numerous prestigious awards and appointed to do direct business with over 40 of the leading insurance carriers, PRIME shops its broad network to present tailored insurance at competitively lowest quotes. Now located within its own spectacular state-of-the-art epicenter at 960 E County Line Rd in Lakewood, NJ, PRIME takes insurance to unprecedented uppermost levels.
For all forms of nationwide coverage, including NJ homeowners insurance, auto insurance, business insurance, workers comp, bonds, life insurance and more, visit us HERE, email us at PRIME [at] primeins [dot] com or call us at 732-886-5751.
Summary: Lakewood, NJ was the site of last week's Smart Living Expo where PRIME Insurance drew throngs of interested participants to its booth and where one lucky winner won the $50 winning raffle ticket!