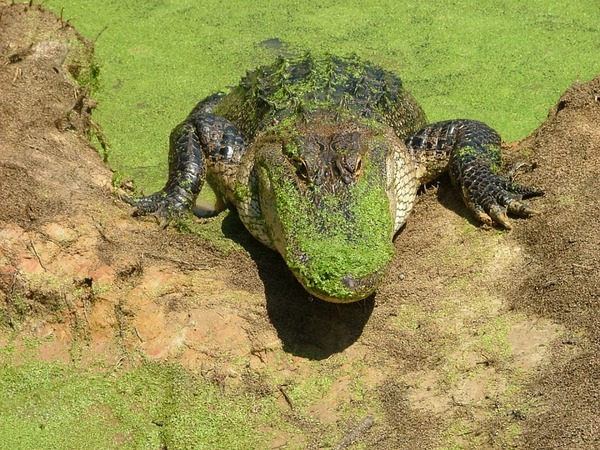 Alligator and crocodile attacks usually occur far from American shores. When tragic consequences unfold as a result of a confrontation in FL and other places in the southern part of the US where they live, it rightfully unnerves all of us.
The fact is that alligators and crocodiles may feel threatened by a human presence. To remain safe, waterfront visitors in alligator and crocodile zones should strictly adhere to 'no swimming', 'no boating', and other warning signs. It is also unwise even to venture in very shallow water in these places. Gators and crocs prefer to attack smaller prey, therefore it is a child that is at the greatest risk of being dragged from the coastline into deeper waters.
Related: how to stay safe at the zoo
Related: kids and the beach
More Tips on Keeping Out of Danger
Be on the alert at all times, but particularly at dusk and nighttime when the danger is greatest.


If you are in an alligator or crocodile zone in the darkness, turn on a flashlight to regularly inspect the area. Look out for shining eyes in the water.


Acquaint yourself with alligator and crocodile mating and breeding season of the area. This is an exceptionally hazardous time to be on their territory, with females being even more antagonistic if they feel their nests are being threatened. At this juncture, even grassy areas in their vicinity can prove dangerous.


A low-lying bridge or dock in a danger zone is not a protective spot as gators and crocs can stand themselves upright in the water to attack.


If you detect an alligator or crocodile on the land, move away slowly. If you hear the alligator's hissing sound, determine the source's location and move as rapidly and silently as you can from it.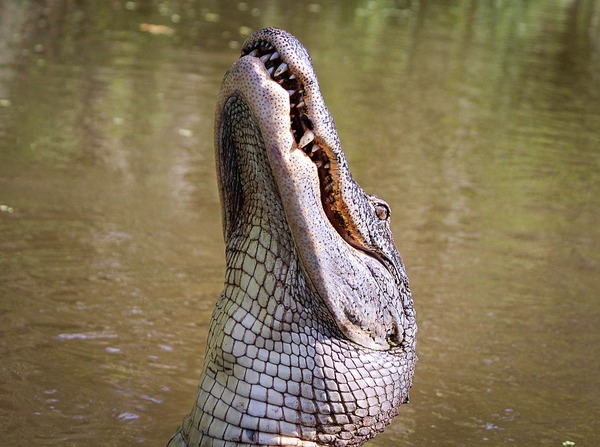 If an alligator or crocodile attacks on land, run away in a straight direction as fast as possible. Never run towards the water where more such critters may be lurking. If you detect an alligator or crocodile in a peopled place, like a home yard or public parking lot, get out of harm's way; then, be in touch with authorities to confiscate it.

Never feed an alligator or crocodile. Do not toss food in waters that they inhabit either as this will attract them to the spot for feeding purposes.
Do not set up camp less than one-hundred-sixty-four feet away from alligator or crocodile water-edge. Do not camp out before rendering it free from remnants of food that these animals may be attracted to. Make sure your own food is in closed containers. Discard food remainders in garbage cans that are distanced from your camp grounds. Make sure garbage cans are covered securely.

Should you accidentally plunge into danger waters, stay composed. Do not draw gator or croc attention by yelling or thrashing about. Instead, swim quietly to the shore. If possible, swim under the water's surface to prevent splashes.
This article is part of an ongoing series of informative blogs written by PRIME Insurance Agency.
PRIME Insurance is an A++-rated agency that has been recognized by the industry and more than 10,000 satisfied customers that it services with excellence. Presented with prestigious awards and appointed to do direct business with scores of the top insurance companies, PRIME shops its broad network to deliver tailored policies at competitively lowest quotes. Often available long after regular hours, PRIME is always there for customers in their times of need.
Providing all forms of nationwide coverage, including NJ cheap auto insurance, low quote commercial umbrella insurance NJ, flood insurance, NJ renters insurance, NJ homeowners insurance, NJ bonds, NJ workers comp, NJ life insurance and more, PRIME can be reached via its NJ insurance website, email: PRIME [at] primeins [dot] com or direct phone number: 732-886-5751!
Summary: Prime Insurance Agency highlights alligator safety tips in this informative write-up.