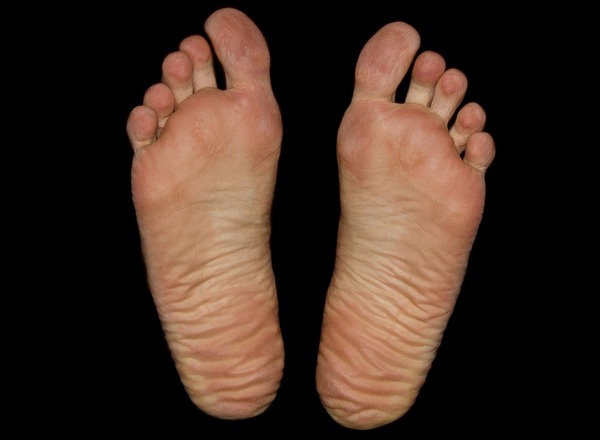 Athlete's Foot is defined by that uncomfortable itch sandwiched in between and about your toes. You may also experience cracking and peeling foot skin, as well as dryness on the bottom or side of your foot and heavy, raggedy and – or discolored toenails.
How can you treat the fungus that is brought on by warmth and moisture without resorting to the store bought products that are comprised of a plethora of unhealthy chemicals? Above all, keep your feet clean and dry. This of course works best if socks and shoes are off after cleansing in between toes and entire area, so be sure to bare your toes as often as possible!
Prime Insurance Agency highlights four other athlete foot solutions that really work.
Cornstarch Recipe
With the ability to suck up moisture, cornstarch is the key player in this winning blend.
Ingredients:

Half a cup of cornstarch
Luke-warm water
Gentle soap
Fresh towel

Method:
Place the cornstarch onto a dish and set into a 325 degree heated oven for 3-5 minutes or till the cornstarch turns slightly brownish
Massage the cornstarch into the affected areas on your foot
Allow it to stay on between five and ten minutes
Wipe off with towel
Poviodone-Iodine Recipe
Commonly referred to by its popular Betadine brand name, PVPI's agents effectively combat skin infections that fight against yeast, mold, and the type of fungus that causes athletes foot. Not intended for pregnant women, it helps others win the battle against this foot condition.
Ingredients:
Two tsp. of PVPI
One qt. luke-warm water
Fresh towel or blow dryer
Method:
Pour water into a big washbasin together with PVPI
Twice a day, soak feet for approximately twenty minutes
Dry feet thoroughly with towel or blow dryer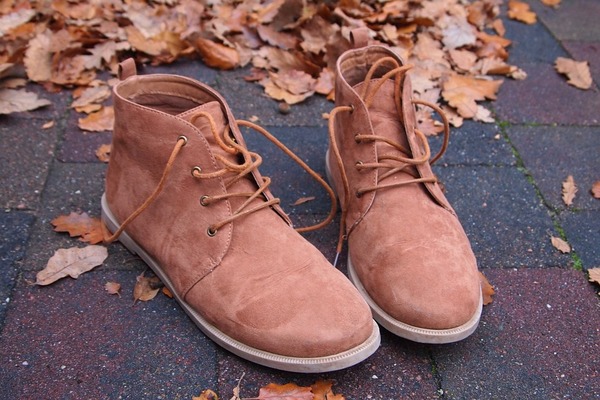 Hydrogen Peroxide Recipe
Known as a super bacteria/fungus killer, hydrogen peroxide's slight stinging factor is a negligible discomfort in consideration of the benefits of this solution.
Ingredients:
One pt. 3 percent hydrogen peroxide
One gal. Luke-warm distilled water
Method:
Combine hydrogen and water into a big washbasin
Soak feet for twenty to thirty minutes
Air dry or rinse and dry with clean towel
Repeat as necessary to rid yourself of the condition
Baking Soda Recipe
After wearing your shoes the entire day, try sprinkling some baking soda within shoes at night to rid the bacteria and fungus buildup. Use a pasty version of it on your feet to prevent and cure athlete's foot.
Ingredients:
Three part baking soda
One part cool water
Method:
Combine baking soda with water to create a pasty substance
Massage gently into clean, dry feet, including in between toes
Let paste dry
Brush off
Rinse remainder under cool running water
Thoroughly dry feet
This article is part of an ongoing series of informative blogs written by PRIME Insurance Agency.
PRIME Insurance is an A++-rated agency that has been recognized by the industry and more than 10,000 satisfied customers that it services with excellence. Presented with prestigious awards and appointed to do direct business with scores of the top insurance companies, PRIME shops its broad network to deliver tailored policies at competitively lowest quotes. Often available well beyond regular hours, PRIME is there for customers in their times of need.
Providing all forms of nationwide coverage, including NJ cheap auto insurance, low quote commercial umbrella insurance NJ, flood insurance, NJ renters insurance, NJ homeowners insurance, NJ bonds, NJ workers comp, NJ life insurance and more, PRIME can be reached via its NJ insurance website, email: PRIME [at] primeins [dot] com or direct phone number: 732-886-5751!
Summary: Anyone experiencing the uncomfortable symptoms of athlete's foot understands you don't have to be an athlete to be a sufferer. Prime Insurance Agency highlights alternative methods to combat the effects.