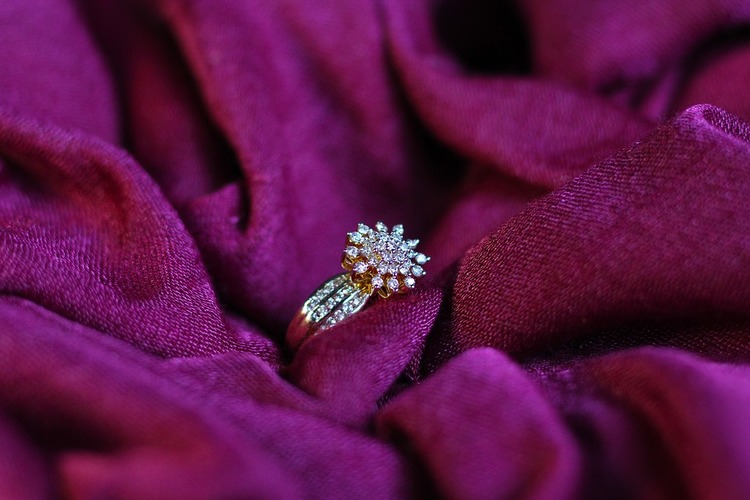 A lost or stolen engagement ring is something nobody wants to experience – especially a newly engage couple. The case of John Drennan and Daniella Anthony, tourists from England, therefore drew international attention.
After popping the big question in NY's Central Park, John placed the valuable diamond ring on Daniella's finger. Unfortunately, the ring slipped off and dropped into a subway grate. Police were called, but initial efforts to recover the piece were unsuccessful.
Undeterred officers finally located the ring. The problem now was that the NYPD had to locate the couple who had returned to their native country without leaving contact info. They used social media for their purposes.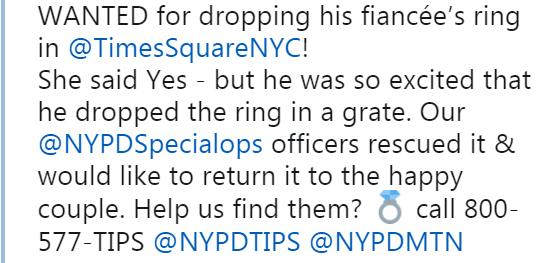 The story ended happily.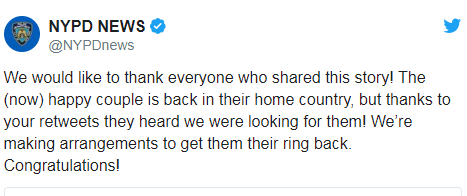 Along with the congratulatory message to the happy couple, the NYPD gave them sound advice: "Stay away from those subway grates!"

Prime Insurance lists other ways to protect an engagement ring.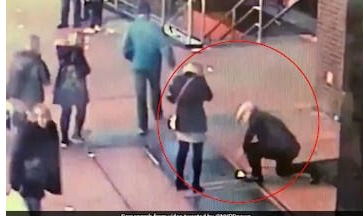 7 Ways to Shield Your Ring and Jewelry
Make sure your jewelry is covered for loss, damage or theft through a tailored homeowners or renters insurance policy or in a stand-alone jewelry insurance policy.


Retain and make copies of your invoice or receipt – that's something that will help smooth out the insurance claim process.


Snap a picture of your jewelry and keep copies of it for insurance purposes.


Get a professional appraisal of your engagement ring and other valued pieces. Update the appraisal on a regular basis so you will have necessary documentation of current value.


Fix your jewelry as soon as you notice wear and tear: you don't want to lose a precious diamond or other type of stone or have a necklace, bracelet or earring fall off due to a loose or broken piece.


When not wearing your ring, put it in the bank's vault or in a secure home safety box that is place in a well-hidden spot.


Packing valuable jewelry in a suitcase when traveling is never a good idea so keep your ring on your finger when on a trip; and leave anything you won't wear in a secure place at home or in the vault.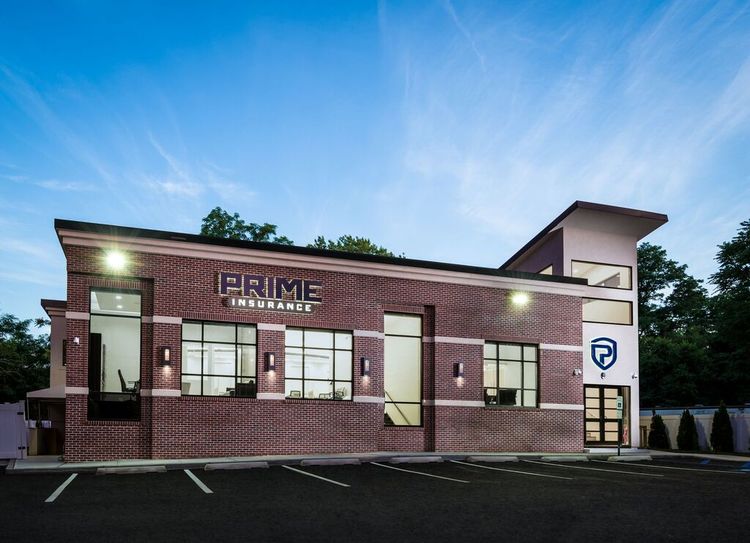 PRIME Insurance is a three-generation family-run independent agency. We're proud to partner with many of the leading underwriters – recognized companies like ACE, AmTRUST, ASI, ASSURANT, CHUBB, CNA, Employers, FOREMOST, Liberty Mutual, MetLife, PROGRESSIVE, Safeco, StillWater, Travelers, USLI, ZURICH and more. This gives us the ability to provide all forms of nationwide coverage and bonds at competitively lowest quotes. Visit us on our online insurance website or email us at PRIME [at] primeins [dot] com or call us at 732-886-5751 and HAVE A PRIME DAY™!
Summary: Prime Insurance offers sound tips on protecting valued jewelry in this piece highlighting the diamond engagement ring.