Because Lodging Places Have So Much Liability Exposure!
Whether you are a hotel, motel, inn or hostel, there's one common thing that is shared. Losses and damages risks abound in every nook and cranny no matter what rating you have.
Actual NJ Commercial Insurance Scenarios:
Bodily Injury Claim:
Due to poor illumination, a boarder slipped on the establishment's steps and broke his leg. Medical bills totaled $30,000. Besides that, $3,100 was disbursed for defense bills.


As a motel guest made his way to his parked car, he slipped and fell on an icy patch in the lot. The ensuing knee fracture and torn leg ligament resulted in $50,000 compensation and an added $2,500 in related expenditures.
As he was emerging from the shower stall, a motel guest fell onto the tiled bathroom floor resulting in injury to his head. The man filed a lawsuit and won $450,000 in damages. In addition to this payout, there was a $42,000 motel defense bill to contend with.


A cleaning lady forgot to move away a pail and mop from the hotel foyer. It didn't take long for a guest to trip over the cleaning equipment. The ensuing fall resulted in a fractured hip and hip replacement surgery totaling $100,000 in damages.


Though the hotel's food might have tasted delicious, there was something terrible wrong because 27 guests suffered from acute food poisoning. All affected brought a negligence lawsuit against the hotel business owner. The jury sided with the guests by awarding them $450,000 in damages. There was also $32,000 in defense expenses for the hotel administration to contend with.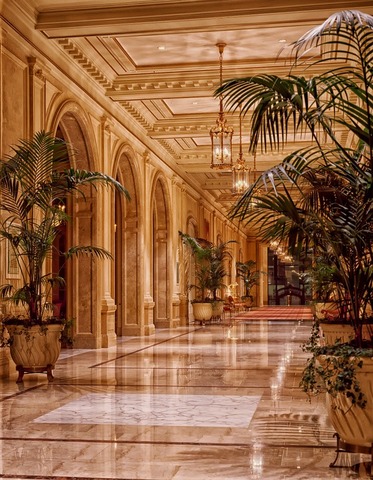 Property Damage Claim:
The bathroom in a 3rd floor hotel room developed a ruptured pipe. As a result, water seeped to the room underneath, causing damage to the guest's items in both suites. The total reimbursement fee was $7,500.
RELATED: the how, what and why of sewer backup protection
RELATED: facts about mold property damage
When a storm's wind blew a weakened branch onto a guest's parked car, the hotel was liable for $4,000 in damages.


A lodger neglected to turn off his iron after pressing his trousers. Not only did this trigger a fire and consequent smoke and water damage to the one room but also to three neighboring rooms as well. Personal article damage replacement cost amounted to $12,000.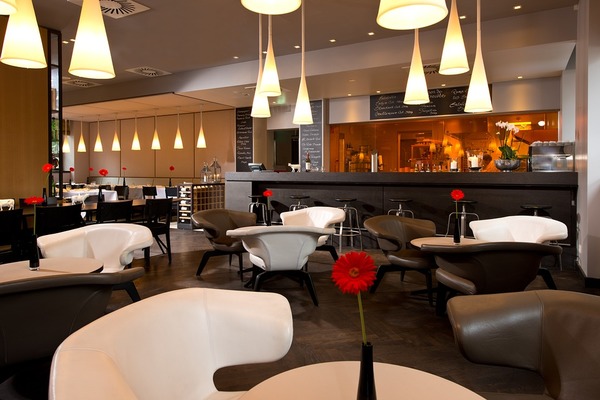 Medical Payment Claim:
The mirror hanging in one hotel room was not secured as properly as it should have been. After accidentally knocking against the hanging mirror, the guest was hit on the head as it fell on top of it. Resulting injury and ambulance and medical bills totaled $2,000.
Hired and Non-Owned Auto Coverage Claim:
It began with a simple request, but ended with an automobile accident and serious repercussions. The hotel boss asked his worker to drive to the bank with the worker's personal vehicle to perform an errand. On the way, the worker rammed into the car in front of him. This resulted in $4,000 of property damage to the employee's car and $40,000 in bodily injury damage to the other car. What compounded matters was the fact that the employee's automobile was underinsured.



PRIME Insurance is a 3-generation family-run independent agency that has won the admiration of the industry. We've been presented with numerous awards and been appointed to conduct direct business with more than 40 of the leading companies - big names such as ACE, ASI, ASSURANT, CHUBB, FOREMOST, Liberty Mutual, MetLife, Plymouth Rock, PROGRESSIVE, Safeco, StillWater, Travelers, USLI, ZURICH and more. With over 10,000 satisfied customers, we benefit policyholders by reviewing current coverage, as well as by shopping our wide network to locate tailored coverage at competitively lowest quotes.
HAVE A PRIME DAY™!
PRIME Insurance provides all forms of nationwide coverage, including NJ cheap auto insurance, low quote commercial umbrella insurance NJ, Houston, TX commercial property insurance, flood insurance, vacant property insurance NJ, NJ renters insurance, NJ homeowners insurance, NJ bonds, NJ workers comp, NJ life insurance and more. We invite you to experience the PRIME difference by visiting us on our online insurance website; emailing us at PRIME [at] primeins [dot] com; or by calling us at 732-886-5751.
Summary: Hotel/Motel Owners: pay attention to this about your particular liability risk exposure from the commercial insurance pros!