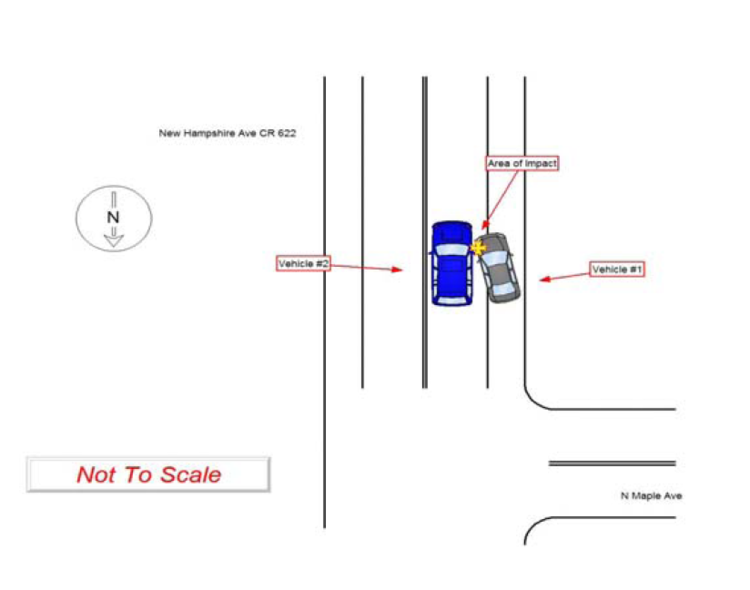 Anatomy of a Car Accident
As per a Lakewood, NJ Police Auto Crash Investigation Report, our insurance client was Vehicle #2. Here's what occurred:
Vehicle #1 was driving Southbound on the right shoulder of New Hampshire Avenue. Vehicle #2 was driving Southbound on New Hampshire Avenue. Vehicle #1 attempted to merge into traffic from the shoulder. Vehicle #1 struck Vehicle #2.
Clearly, Vehicle #2 was not at fault. We guided this driver by telling her how what steps to take as a third-party claim.
6 Tips on a Crash that the Other Driver Caused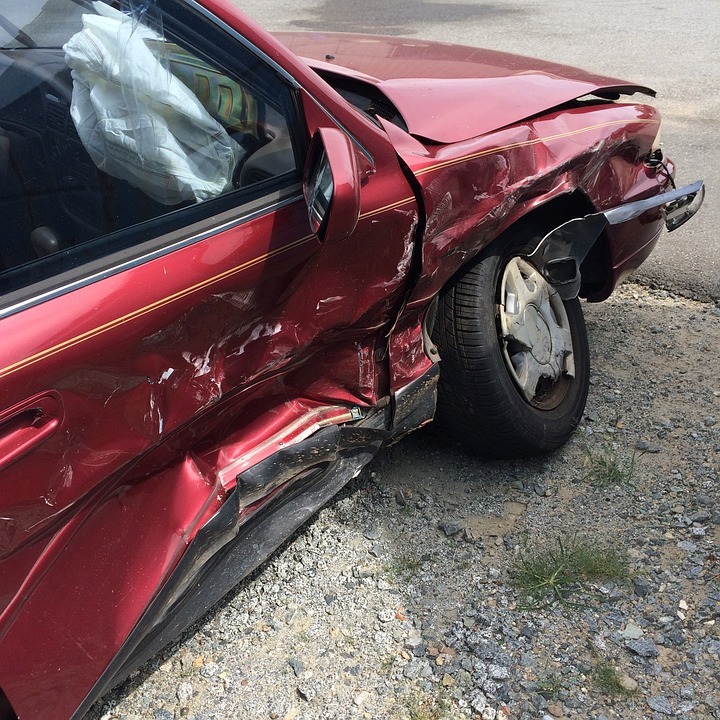 Though it is up to the responsible party to notify his or her insurance company about the accident after summoning the police, be prepared to contact them as well. Make sure you have the following necessary information:

-The name and address of the driver that caused the accident
-The name of the other driver's insurance company as well as his policy number
-Witness information
-Photographs taken at the scene of the accident
After getting a police report, notify the insurance company to send an adjuster to assess damages and authorize repair work. Then, the mechanic or body shop of your choice can bill the insurance company.


If you incurred personal bodily injury, the hospital or doctor should bill the other driver's insurance company.


If your car is not drivable after the accident, the other driver's insurance company should pay for a rental while repair work is being done.


Keep dated documentation of correspondence with the insurance company and include the names of the customer representatives you speak with for future reference.


If you experience problems getting compensation from the other insurance company, it's time to turn to your insurance agent for guidance or help in getting coverage from your own insurance company.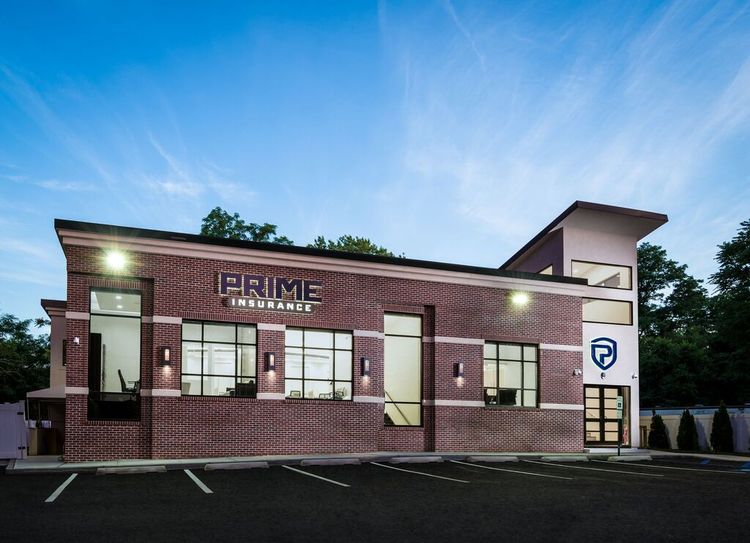 PRIME Insurance is a three-generation family-run independent agency. We're proud partners with many of the leading companies in the industry – big names such as ACE, AmTrust, ASI, ASSURANT, CHUBB, CNA, Employers, FOREMOST, Liberty Mutual, MetLife, PROGRESSIVE, Safeco, StillWater, Travelers, USLI, ZURICH and more. This gives us the ability to provide all forms of nationwide coverage at competitively lowest quotes. Visit us on our online insurance website or email us at PRIME [at] primeins [dot] com or call us at 732-886-5751 and HAVE A PRIME DAY™!
Summary: Help! Another driver just crashed into my car! How do I proceed? PRIME Insurance guides you through the process.