How Your Homeowners Insurance Protects You
Q: What are termites?
A: Termites are little malleable insects that exist in a colony made up of millions. With mouths that are able to chew through solid wood, they are a genuine threat to homeowners, causing billions of dollars of damage each year in the United States alone. Subterranean termite dwellings are located within the soil and consist of intricate burrows and tunnel arrangements that are used as gateways to the surface's source of nourishment. Drywood termites often are found within the very wood they eat. It is common for these types of termites to permeate home walls, furnishings, shelving and books as well.


Q: How can I tell if I have termite infestation?
A: If you notice any of the following, be sure to call a professional for home damage assessment and extermination:
A bout of swarming insects with wings within your home, most notably in the spring


Winged insects swarming from the ground surrounding your home in the spring


Tubing made from mud going up and down the outside walls, wood beams or within a crawl space of your home


Cast-off wings in and around your home


Q: Is there any way to shield my home from termite infestation and resulting home damages?
A: There are definite steps you can take to minimize the risk of termite infestation. These include removing wet and wood sources by:
Fixing leaks from faucets, pipes and air conditioners


Eliminating water flow near your home foundation


Maintaining clean gutter and rain-downspouts


Getting rid of excess wood chips that cover outdoor plants


Making sure all house vents are unobstructed


Sealing openings to water and utility lines and piping




Keeping timber, logs and papers a distance from your home's foundation or crawl space


Removing tree-stumps and rubbish


Installing screening on exterior venting


Inspecting porches, decks and fencing for possible damages


Ensuring home wooden parts do not reach the ground


Q: Does my standard NJ homeowners insurance cover me for termite damage?
A: Chances are that your standard homeowners insurance policy will not protect you from financial loss of termite damages. This is because insurance companies consider termite damage a preventable loss incurred by poor home maintenance.


Q: So, what can I do to ensure I am properly protected?
A: Speak to a qualified experienced insurance agent. A quick review of your existing homeowners policy will tell him or her whether you have adequate coverage against termite damage. If you are not covered, your agent will be able to guide you through the process of adding tailored termite insurance to your plan.


Q: What specific termite solutions can PRIME Insurance Agency offer me?
A: PRIME offers numerous solutions from the leading insurance companies that include separate riders for owner-occupied homeowners and renter-occupied home and apartment owners. Because of our exclusive relationship with so many insurance carriers, we can assess your termite risks, scout the insurance field within minutes and present you with precise coverage that meets your specific needs at a competitively lowest quote.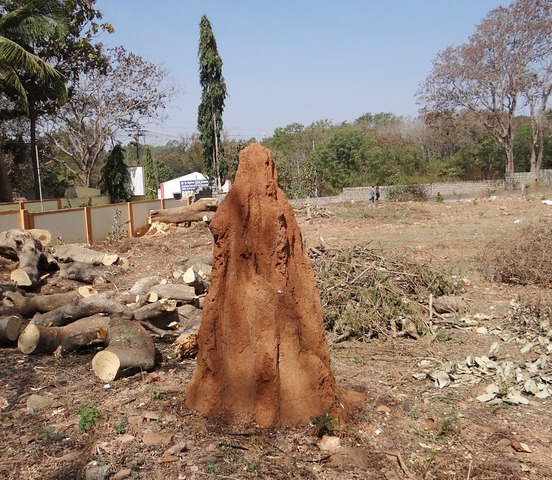 Q: You have an exclusive relationship with the leading insurance companies in NJ and other states?
A: That's right. We've won numerous industry awards and been appointed to deal directly with over 40 of the foremost insurance companies. That makes us privy to many plans and discounts that are not available to others. In regard to termites, damp or humid climate is a major factor. Thus our comprehensive insurance knowledge and insurance accessibility to coverage can make all the difference for the property owner in NJ, NY, PA, Texas, Florida, California and so on.


Q: I consider myself intelligent. Nonetheless, I find the terminology on insurance policies confusing. Do the specialists at PRIME Insurance Agency take the time to explain wording and actual coverage to clients?
A: That just about is the definition of PRIME Insurance Agency! Through years of experience in the broad insurance field, we've come to realize that today's consumer is not satisfied with a 'blind purchase'. Today's insurance customer wants to know the 'what' and 'why' of coverage and we aim to satisfy that. We're so impassioned by this calling that not only do we take the time to explain insurance, we also have included a blog spot on our website, featuring fascinating articles related to insurance knowledge designed for the layman.


Q: What is your contact information?
A: You can find PRIME Insurance Agency online at http://www.primeins.com/, email us at prime [at] primeins [dot] com or call us at 732-886-5751. It will be our distinct pleasure to assist you with any questions or coverage you need.