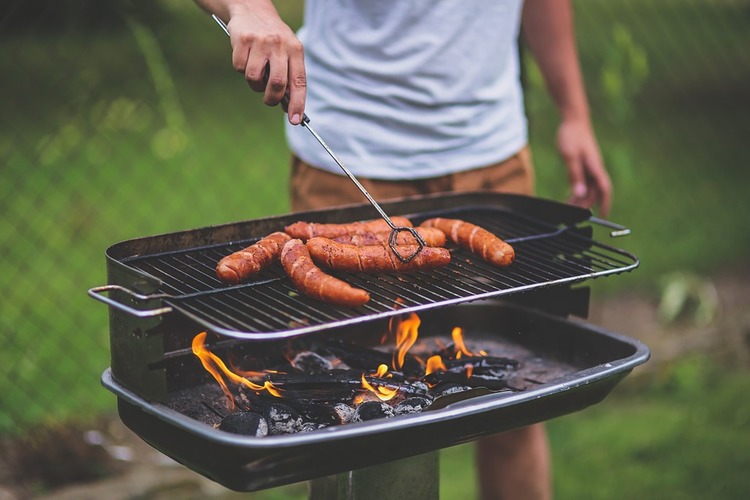 Spring turns to summer as families and friends get together in the outdoors to celebrate life. Grilling is as much a part of the season as the warm rays of the sun but here's the warning: barbecues can be dangerous.

Many of the fires triggered by a barbecue as well as the associated injuries are actually avoidable. All you need is extra precautions and a good dose of common sense.
The Lakewood, NJ Fire Department offers these tips to help you cook up great barbecue food without the risks.


General Barbecue Grill Safety
Carefully read and follow all of the manufacturer's directions prior to using your grill.


Set up your grill away from your home, your vehicle, and any leaves.


Never leave your barbecue unattended.


Do not allow kids and pets close access to your barbecue.


Never use your barbecue inside the house, on the porch or under overhangs.


Wear tighter fitting clothing while barbecuing.


Light up your barbecue with the cover open.


Learn the 'STOP, DROP and ROLL' technique before barbecuing: STOP, if clothes catch fire, DROP to the ground while covering your face, ROLL and roll and roll until the fire has been put out.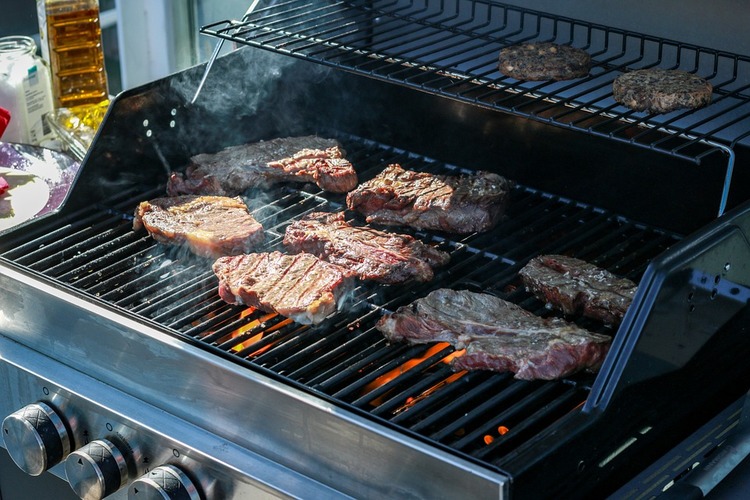 Fire Safety for the LPG-fired Barbecue Grill
Make sure to transport the barbecue grill's LPG (liquefied petroleum gas) cylinder in an upright position, on the floor of your car, van or truck, with all windows opened. Remove the LPG cylinder immediately after reaching your barbecue destination.


Never store the cylinder in your automobile's trunk – even for a short period.


Any type of LPG cylinder should be stored OUTSIDE in a shady, cool spot, away from direct sunlight.


Ensure the fittings are detached and re-attached to the flexible hose correctly. Some fittings may need to be turned counter-clockwise in order to be tightened correctly.


Check for leaks by applying soapy water to the LPG connections. There is a leak if bubbles appear.


Always keep the LPG cylinder valve on 'off' when you are not using your barbecue grill.


Make sure cooking grease does not drip onto your flexible supply hose or cylinder.
Fire Safety for the Charcoal Barbecue Grill

Make sure to use starter fluid exclusively intended for charcoal barbecue use. Never pour more fluid on to the fire once it has begun.


Be extra careful to get the ashes completely wet prior to disposing of them.


Store charcoals in well-sealed receptacles.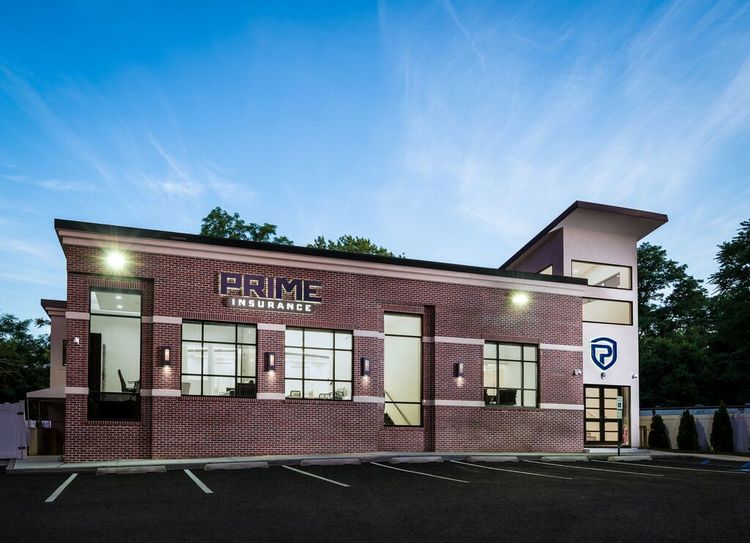 PRIME Insurance is a three-generation family-run independent agency. We're proud partners with many of the leading companies in the industry – big names such as ACE, AmTrust, ASI, ASSURANT, CHUBB, CNA, Employers, FOREMOST, Liberty Mutual, MetLife, PROGRESSIVE, Safeco, StillWater, Travelers, USLI, ZURICH and more. This gives us the ability to provide all forms of nationwide coverage at competitively lowest quotes. Visit us on our online insurance website; email us at PRIME [at] primeins [dot] com or call us at 732-886-5751 and HAVE A PRIME DAY™!
Summary: Keep barbecues fun and safe with these easy to follow tips from PRIME Insurance.