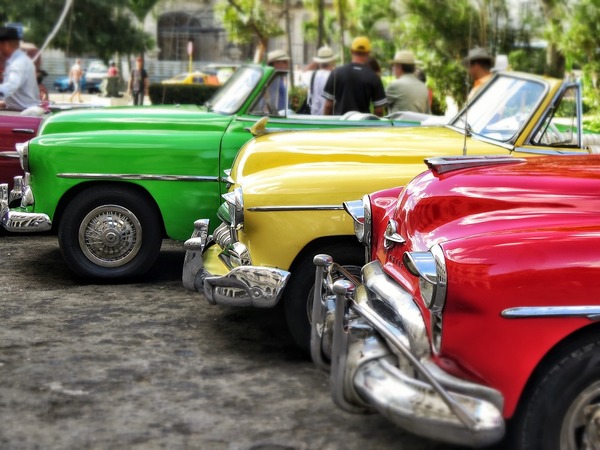 If you are a classic or antique car buff, these fun facts are for you!
Fun Facts for the Classic Car Enthusiast
The Ford Mustang was first introduced in 1964.


The first Chevy Camaro was black in color.


The origin of the word automobile is based on a blend of the words auto and mobile, indicative of the driver's ability to set a car in motion.


The grand total of Plymouth Hemi Barracuda convertibles manufactured: 7!


The Chrysler Company limited its auto production of its 1940 Newport Dual-Cowl Phaeton to six cars.


'Horseless Carriages' are those antique cars that were presented by the factory to the public from the years 1896 through 1915. 'Vintage Cars' are those automobiles that were manufactured from 1916 to 1925.


If you thought NJ cheap auto insurance was the forerunner of indemnity for cars, think again. In 1897, Westfield, Massachusetts set the record as the first location that auto insurance was purchased.


Mass production began in 1913 with the manufacturing of the affordable Ford Model T car.


Chevrolet produces its Corvettes solely within in its Bowling Green, Kentucky factory.


Pictures of Cuban life depict a plethora of classic cars on the streets. This is because of the 1960 US trade embargo that led to cessation of new car purchases on the island.


Not all classic or antique cars are driven in the same manner. An experienced independent insurance agency can guide you to select the policy most suitable for your needs, miles driven, vehicle age and modifications!
PRIME Insurance is the leading agency that has been recognized by the industry and more than 10,000 satisfied customers that it services with excellence. Presented with prestigious awards and appointed to conduct business with over 40 of the top insurance companies, PRIME shops its broad network to deliver tailored policies at competitively lowest quotes.
Providing all forms of nationwide coverage, including NJ cheap auto insurance, low quote commercial umbrella insurance NJ, flood insurance, NJ renters insurance, NJ homeowners insurance, NJ bonds, NJ workers comp, NJ life insurance and more, PRIME invites you to visit its Insurance Agency, email them at PRIME [at] primeins [dot] com or call them at 732-886-5751!

Summary: PRIME Insurance Agency brings you these fascination facts about Classic Cars. Add them to your list of fun auto trivia!