Well, fellow residents of NY, NJ, and PA! The winter has finally caught up with us! As the thermometer's mercury slides precariously down to average or below average temps, it's prudent to make ourselves – and our kids – aware of the hazards associated with prolonged outdoor activity. By following a clear agenda designed to protect against the risks of frigid weather, we're sure to benefit from the abundance of energizing fresh air and healthful exercise opportunities!
10 Clever Outdoor Activity Tips
Winter sports don't begin with winter! Prior to the onset of the season, workout and get in shape so that your body will be in prime condition.


Fifty+ game-players should have a doctor's approval before engaging in strenuous outdoor activity.


Before spending time outside, find out about weather conditions. Be mindful of inclement and extreme cold weather alerts. Be prepared to alter plans in case of snow, ice and acute weather situations.

Wear appropriate attire. Layer light, loose-fitting, waterproof and windproof articles of clothing. In addition, equip yourself with fitting protective accessories, like safety eyewear and headgear.


RELATED: how to know when ice-fishing is safe


Always pair up with a buddy when outside. Alert others about your plans and where they can contact you. Stay connected with a cell phone.


Avoid related muscle injury by doing warming up exercise prior to engaging in your outdoor pastime.


Ahead of, in midst of and following your outside winter activity: imbibe numerous drinks of water.


Familiarize yourself with game-rules. Know and obey all the rules of your sport. Learn the basics of activities like skiing and snowboarding from someone trained in the sport.


Quit when your body tells you to! If you feel aches and fatigue, it's time to end the activity.


Any indication of hypothermia or frostbite should not be ignored. Initial signs of frostbite consist of a lack of sensation and a tingling feeling in extremities. Immediately see a doctor if you are affected.
PRIME Insurance brings one extra guideline to follow –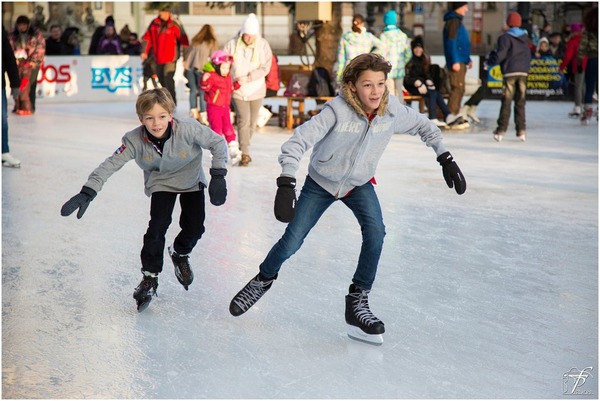 Value the opportunity to spend quality wholesome time with friends and family!
PRIME Insurance is an experienced, family-run independent agency. Recognized for personified excellence, we have been awarded with prestigious industry honors and been given rights to conduct direct business with over 40 of the leading insurance companies. We provide all forms of nationwide insurance policies, including NJ homeowners insurance, auto insurance, commercial insurance, umbrella insurance, life insurance, workers comp and more. Scouting our wide network, we do the research for you and present you with tailored comprehensive coverage at competitively lowest quotes.
See the PRIME difference yourself by visiting us online at http://www.primeins.com/, emailing us at PRIME [at] primeins [dot] com or calling us at 732-886-5751.
Summary: Celebrate the cold by embracing the broad array of winter activities while protecting yourself from risk exposure!