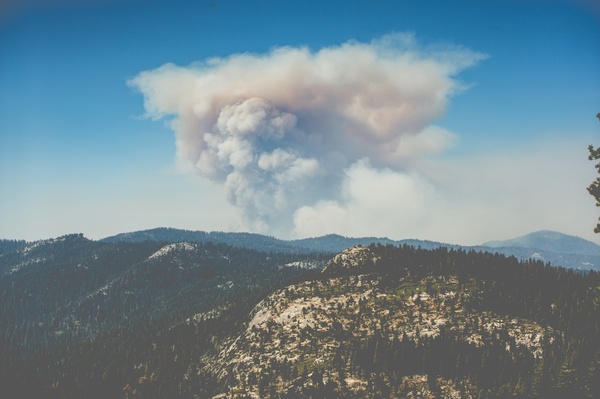 A careless drop of a lit cigarette butt; a bonfire left burning – these and more acts of human negligence are what often triggers wildfires - those all-consuming fires that sweep forest and brush.
Because wildfires are commonly caused by people, you probably won't be forewarned by the weather stations if you find yourself wedged in the vicinity upon its occurrence.
NJ Homeowners and Property Insurance Companies offer the following preventive and safety advice.
RELATED: How to identify home fire risks
Wildfire Safety Tips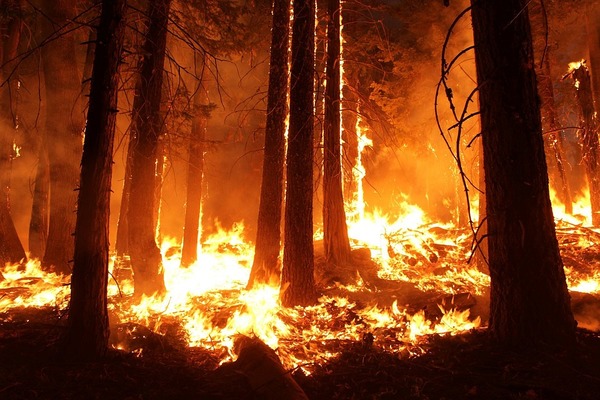 Prevention:
Never start a fire when there is a wind. Check weather conditions before attempting to start an outdoor fire. Keep flammables away far from flames.
Never leave a fire unattended. Before leaving your pit site, make sure your bonfire is completely extinguished by drenching it with water and then cooling the leftover ash by poking it around.
Exercise caution with fuel apparatus. Be extra careful when handling your outdoor stove, heater and lantern. These objects need to feel cool prior to re-fueling them. Keep fuel at a distance from this type of equipment. In the event of a fuel spill, wipe it clean immediately.
Dispose of smoking items safely and properly. Never throw a match, cigarette or the like near a traveling vehicle or on the ground. Always put out a cigarette before discarding.
Should you observe an uncontrolled fire, immediately alert emergency hotlines, such as 911, or firehouse or park administrator numbers.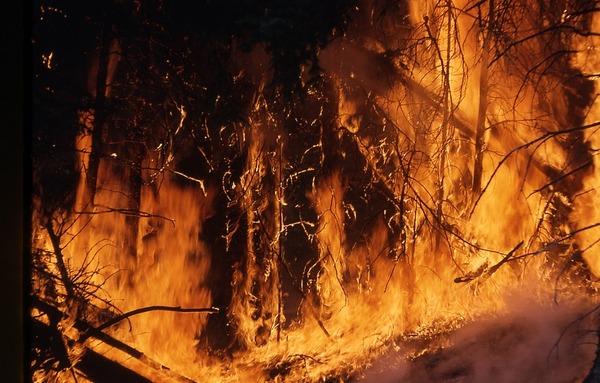 Evacuating Procedures:
Be prepared for a fire emergency by having a precise evacuation plan, an evacuation checkoff sheet, and a supply kit.
When instructed to leave, do so immediately.
Prior to leaving from your home, take away flammable items from your outdoor property, close all doors and windows, shut off gas, propane or fuel outlets, and fill-up big containers with water to deter any fire from spreading.
Protect yourself against fire's floating sparks and ash with appropriate clothing and shoes.
If you find yourself close to raging wild flames, seek a stream, river or the like and squat within.
Where there is no body of water, look for a hollowed spot with no greenery. If possible, wrap yourself with moistened clothes, blankets or earth. Lay on top of ground. Prevent smoke damage to lungs by breathing through a moistened fabric next to earth.
Remain in your protective position until the fire abates.
This article has been brought to you by PRIME Insurance Agency as part of its ongoing educational blog series.
HAVE A PRIME DAY™!
PRIME Insurance is an A++-rated agency that has won wide-recognition for excellence by the industry and by the thousands of satisfied customers that it services. We've been presented with prestigious awards and been appointed to do direct business with scores of leading insurance companies, like ASI, ASSURANT, FOREMOST, GUARD, Liberty Mutual, MAPFRE, THE HARTFORD, TRAVELERS, UPC and more.
For all forms of national coverage at competitively lowest quotes, including NJ Cheap Auto Insurance, NJ Renters Insurance, RV Insurance in NJ, Commercial Umbrella Insurance NJ , Flood Insurance and so on, visit us online , email us at or call us at 732-886-5751!
Summary: Wildfire! The very word spells danger! Get these safety tips from PRIME Insurance Agency, an associate with the leading car insurance companies NJ and others!