ACE USA Industry Solutions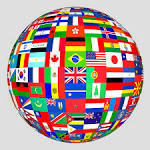 During a school sponsored trip to China a young girl contracted a life threatening disease. The girl survived but suffered long term disability. Ultimately, a US jury found the school liable for failing to take basic safety precautions to protect the minor children in its care.
Don't let a class trip or study abroad opportunity turn into an expensive
lesson!


More than 100,000 Americans study outside of the country per year. Things usually go smoothly. But what happens when they don't? When the world is your classroom, minimizing risks related to studying and teaching outside US borders is of utmost importance.
Educational institutions sponsoring international learning programs leave themselves open to a wide variety of exposures associated with the uncertainties of overseas travel. International liability insurance and travel asssistance programs are a necessity for schools that sponsor study abroad programs and trips, or have employees and faculty who live or travel outside the US for job-related reasons.
Smart decision-makers extend such coverage to include students and chaperones as well.
Situations like those listed below occur daily. Is your educational institutiion adequately equipped to handle the potential consequences? International insurance products created to reduce the risks associated with these and other exposures can be tailored to fit your school's individual protection requirements.
An American student studying in Paris demonstrates apendicitis symptoms. Seeking medical help at a local hospital, she is informed that patients must make advance cash payment.
The Solution? The Executive Assitance Services package of emergency medical, personal travel and security assistnace services from ACE USA International Advantage. Available 24-hours-a-day, it presents access to English-speaking representatives who are familiar with the region's cultures and customs. Prior to traveling, employees and volunteers can learn how to avoid potential risks associated with their destination.
Police question an American studying in Russia about a mugging that occurred near his dorm. The Solution? The Executive Assistance Services package of emergency medical, personal, travel and security assistance services from ACE USA Internatioal Advantage provides around-the-clock access to English-speaking representatives who are familiar with the region's legal system, culture and customs.
A chaperone traveling with US studnets causes an accidental fire in the German youth hostel where the group is staying. Significant damage results. The Solution? ACE USA International Advantage covers the damages under its commercial general liability pakcage.
An American professor heads an archeoligical expedition to Italy. He loses control of his rental car, severely injuring a group of Italian pedestrians, who sue the university. The Solution? DIC (Difference In Conditions) coverage from ACE USA International Advantage responds to the lawsuit, if the vehicle was used for univerity business.
An American college student trips and falls while studying in Ireland, resulting in spinal cord injury. To receive proper medical treatment, she is medically evacuated to London. Total repartiation cost exceeds $30,000. The Solution? ACE USA International Advantage pays repartiation costs under its Executive Assistance Service.


Visit us at www.primeins.com or contact us to hear more about ACE International Edge and other policies offering international coverage for religious organizations and educational institutions.
ACE USA is a U.S.-based operating division of the ACE Group of Companies, headed by ACE Limited (NYSE:ACE). ACE USA is a leading provider of property, casualty and accident and health insurance, financial products and risk management services through certain U.S. operating subsidiaries. The ACE Group of Companies provides insurance and insurance for a diverse group of clients around the world.
The information provided is for illustrative purposes only and does not amend or alter in any way the terms, conditions, exclusions and limitations of the policy delivered. Please consult the policy for exact terms and conditions.
Copyright © by ACE USA. All Rights Reserved.