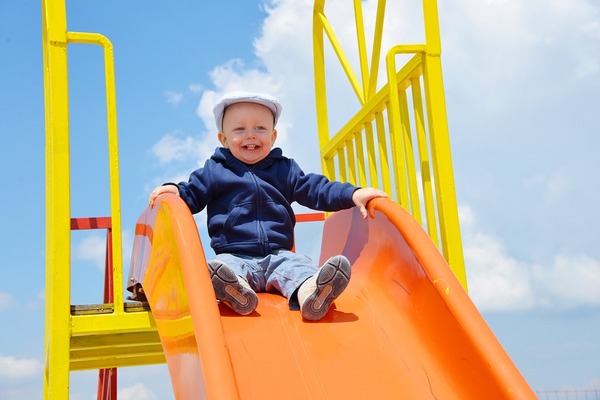 Of all things that naturally pair together, you'd have to agree that kids and the outdoor playground are a synonymous set. From the squeak of the soaring swings, to the twists and turns of the intricate maze systems and slides, to the joyful accompanying children laughter and chatter – indeed, nothing appears to be more carefree.
RELATED: How to ensure kids are safe on the boat
Despite the bright portrait, statistics paint the flipped side of the picture - one that boldly underscores the involved perils. Every season, more than a couple of hundred thousand children receive medical care as a result of related injury. Experts cite improper supervision and guidance as a culprit to many of the instances.
Playground Safety 101 – Basic Tips To Risk-Free Fun

When kids play, an adult should always be present, monitoring playground usage and conduct. In the event of an injury, an adult can apply vital first-aid procedures immediately, as well as transport an injured child to a medical facility if necessary.


Prior to allowing supervised roam of the playground, parents need to inspect the site's grounds and layout, as well as equipment makeup for safety.
- Does the surface yield upon impact?
- Is it soft enough to pad a fall and prevent the
potential of resulting injury?
- Is it free of standing water and obstacles that could trigger
a fall or expose a child to danger?
- Is the equipment grouped for age-appropriateness and
safety?
- Is equipment spaced adequately away from each other
(anything above thirty inches in height should be located a
minimum of 9' from another piece of equipment)?
- Are swings and other moving equipment kept in a different
part of the playground than the standing apparatus?
- Are gaps in equipment small enough so that a child cannot
fall between them or get a body part stuck or squeezed?
- Are there any broken, rusted or splintered parts?
- Is there a gate in good working order surrounding the
playground?
- Does the surface cover the ground completely? Is it loose
and well-maintained?
- Is the sandbox covered overnight?
- Is anything too hot to use or play on?
Parents should guide children about appropriate playground behavior that includes
- No pushing or fighting
- Proper usage of equipment
- Leaving bikes and packages out of equipment's way.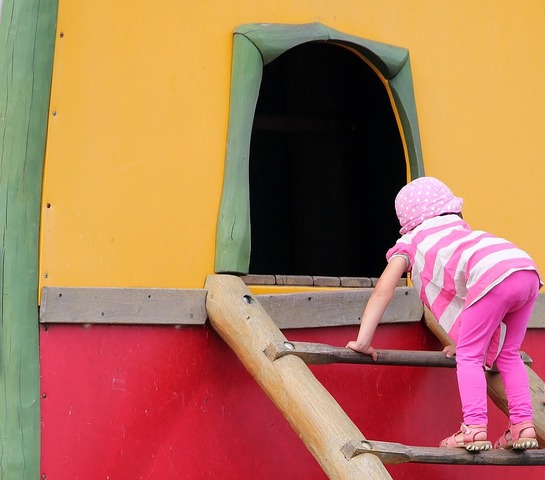 By being a tad more vigilant about playtime in the park, parents can reverse the trend of playground injuries and liability risks, completing the happy picture of an idyllic childhood pastime.
PRIME Insurance is an A++-rated agency that has won the admiration of the industry and more than 10,000 satisfied customers that it services with excellence. Presented with prestigious awards and appointed to do business with over 40 of the leading insurance companies, PRIME shops its wide network to bring you tailored policies at competitively lowest quotes.
Providing all types of nationwide coverage, including NJ cheap auto insurance, low quote commercial umbrella insurance NJ, flood insurance, NJ renters insurance, NJ homeowners insurance, NJ bonds, NJ workers comp, NJ life insurance and more, PRIME invites you to visit its insurance agency online, email them at PRIME [at] primeins [dot] com or call them at 732-886-5751!
Summary: It's the picture of childhood bliss: playground activity. But is it really? With over 200,000 annual playground related injuries, parents need to arm themselves with associated safety tips. Find them here – from PRIME Insurance Agency!