Incredible Truths about Those Who Won the Lottery


The mere thought of winning the $1.5 billion 2016 Powerball sent shivers of excitement up one's back. Optimists from all over had to deal with their disappointment as the broadcast winning numbers - 4, 8, 19, 27, 34, plus Powerball number 10 - actually hailed from FL, TN and CA. So now that most of know we didn't quite make it up the ladder of gold, it's time to investigate.
Does winning the lottery guarantee happiness? And one more question: once you've hit the jackpot, will you retain your wealth? While the odds at winning this mighty lotto sure were slim (one in 2.92.2 million!), the odds of losing it after accepting the prize unfortunately are disproportionately immense.
"If I Were a Rich Man"

True Cases of Lottery Losses and Damages


Won Twice – Lost it all Once and for All
Evelyn Basehore sure broke a record when she held the winning tickets to two NJ Lottery drawings. The additional 5.4 million dollars of income didn't make her happy for too long. Succumbing to the desire to increase it even more, the woman headed for the famed casinos in Atlantic City where she lost her new-found fortune. Evelyn, who currently is a trailer park resident and homeowner, now has a very different view on winning the lottery.


A Spent Winner
Vivian Nicholson was a 25-year-old British factory worker when her numbers indicated she was the winner of a 1961 $152,319 windfall from a lottery. Foolishly, she blew it all – mostly on clothes. Two years later, she was left penniless, with only a memory of the get-rich-quick experience.


Selfish Mrs. Loses All to her Former Mr.
Denise Rossi won a CA 1996 lottery for $1.3 million. She was so intent on keeping the dollars to herself that she didn't even reveal her good fortune to her spouse. After a quick divorce, Mr. Rossi discovered the secret and filed a lawsuit against his former wife for failing to let him in on the fact. The court favored the ex-hubby, determining Denise had breached a disclosure statute. Every last cent of the winnings was awarded to Mr. Rossi.


"The Worst Thing that Could Have Happened to Me"
After winning a 1997 TX lottery for $31 million, Billy Bob Harrell retired from his post at Home Depot and began to spend his new fortune on homes and property. He goodheartedly also donated big to his house of worship. A little more than a year and a half later, Harrell had nothing to show for his win but bills, bills and more bills. A short while after relating that the lottery 'success' was the worst thing that happened to him, Harrell committed suicide.
Poor Millionaire
It could have been a true 'rags to riches' story, save for one thing. When Amanda Clayton won the September 11th, 2011 MI lottery, she was on welfare. After accepting the $1 million, she continued to collect welfare benefits, landing her 5 years in jail for fraud.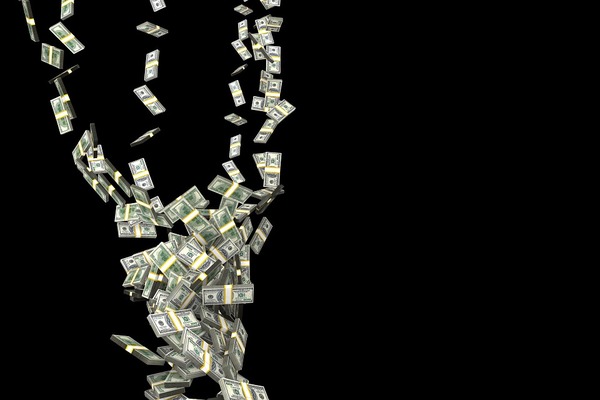 HAVE A PRIME DAY™! PRIME Insurance is an experienced independent agency that focuses on the wholesomeness of life. A winner of numerous industry awards and recognized for its excellence by being appointed to do direct business with scores of the leading insurance companies, PRIME brings readers this article of interest as part of its ongoing online blog series.
For all forms of insurance policies, including NJ general liability insurance, homeowners insurance, auto insurance, business insurance, workers comp, umbrella insurance and more, visit us at our insurance website, email us at PRIME [at] primeins [dot] com or call us at 732-400-5242.
Summary: All the hype about the big Powerball Lottery makes you wonder. Does being a winner insure happiness? See true stories about real 'winners'.