Keeping Clean in the Kitchen
You have an enemy in the kitchen and it's something that you cannot even see with your naked eye.
Bacteria spread easily and quickly. It can go from your hands, to your countertops, to your pots, pans and kitchen tools, to your food. How do you practice good hygiene so that you will not expose yourself and your family to the risks of food bacteria?

RELATED: how to eat right
Avoiding Food-Borne Risk Exposure by Scrubbing Frequently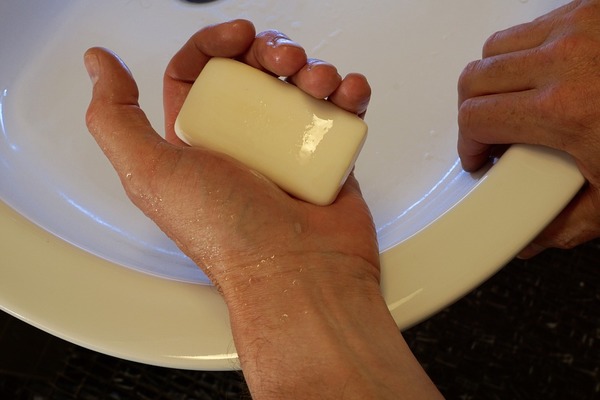 Q: You've just used the restroom, changed diapers or touched animals, what should your rule of thumb be before handling food?
A: It is essential that you devote at least twenty seconds to scrubbing your hands with warm water and soap before handling food.
Q: You've finished preparing food. What must you do before fixing another dish?
A: Make sure to meticulously scrub any previously used cutting boards, kitchen tools, eating utensils and countertops by using hot, soapy water.
RELATED: how to avoid home cooking fires
Q: If you have a choice between paper towels or a cloth rag, which should you choose in wiping down a countertop?
A: Disposable paper towels are your best choice; after use simply throw away. If you do not have that option, a rag will work repeatedly against bacteria if you wash it in the hottest washer temperature after each use.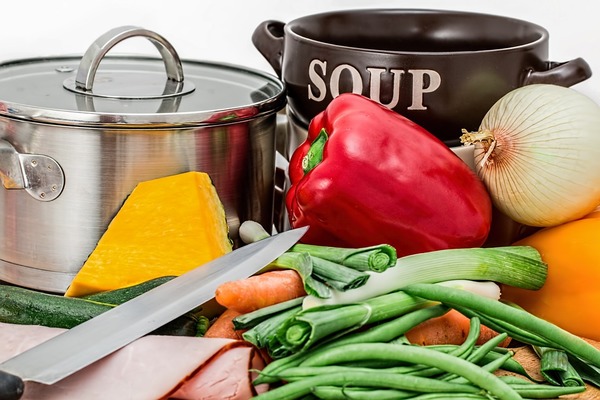 Q: What is the best way for you to wash fruits and vegetables?
A: Be sure to scrub fresh produce under your water tap's flow. You can also brush them vigorously with a clean vegetable brush under the running water.
Q: Before preparing food, what else must you prepare?
A: You must prepare your kitchen workstation before beginning. Besides wiping and cleaning your table or countertop, you must remove any books, bags or whatnot so that they will not come in contact with any food bacteria.

RELATED: storing the right food in your pantry
Avoid Food-Borne Risk by Isolating At-Risk Food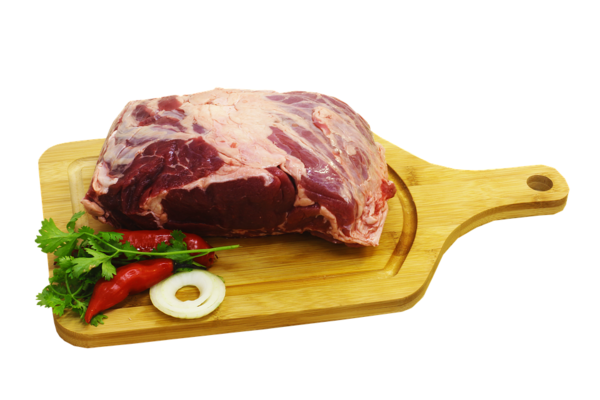 Q: You are about to prepare raw meat, chicken, turkey, fish, eggs. What must you be extra careful about?
A: Never allow these types of foods to touch other prepared foods. In addition, you must never allow prepared foods to sit in dishes or containers that held the above mentioned raw foods.
Q: You just used your cutting board for preparing uncooked meat, poultry, or fish. You scrub it and prepare to cut fresh produce. Is there anything wrong with such a practice?
A: In order to prevent bacteria from spreading, it is best to use two separate cutting boards: one for preparing raw meat, poultry, fish and one for cutting and dicing fresh produce.
Avoid Food-Borne Risk by Refrigeration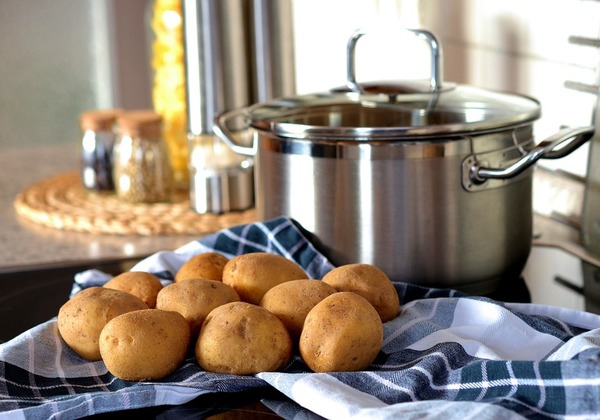 Q: You return from the food store, place your shopping bags on the counter and prepare to enjoy a cup of coffee and snack before placing your groceries away. What's wrong?
A: By delaying refrigeration, you are presenting perishables with exposure to bacteria growth. It is important to place any meat, poultry, fish eggs and other perishable items immediately into the refrigerator or freezer upon returning home from the grocer.
RELATED: what homeowners do when there is a power outage
Q: You place a package of frozen meat, poultry or fish on the counter for defrosting. What's wrong now?
A: The safe way to defrost meat, chicken, turkey or fish is by defrosting in the refrigerator, in a container of cold water or in a microwave. After defrosting in cold water or a microwave, be sure to cook right away.
PRIME Insurance brings this article of interest to the reading public as part of its ongoing blog series. An experienced, independent family-fun agency, we've won industry awards and accolades. We've also been appointed to conduct direct business with over 40 of the leading insurance companies.
For all forms of coverage, including NJ general liability insurance, home owners insurance, auto insurance, umbrella insurance, commercial insurance, workers comp, bonds, life insurance and more, visit us online here, email us at PRIME [at] primeins [dot] com or call us at 732-886-5751.



Summary: There's exposure to an invisible enemy lurking in your kitchen. Avoid food-borne bacteria risks by following these simple tips.


See http://www.fsis.usda.gov/wps/portal/fsis/topics/food-safety-education/get-answers/food-safety-fact-sheets/safe-food-handling/basics-for-handling-food-safely for further information on food safety