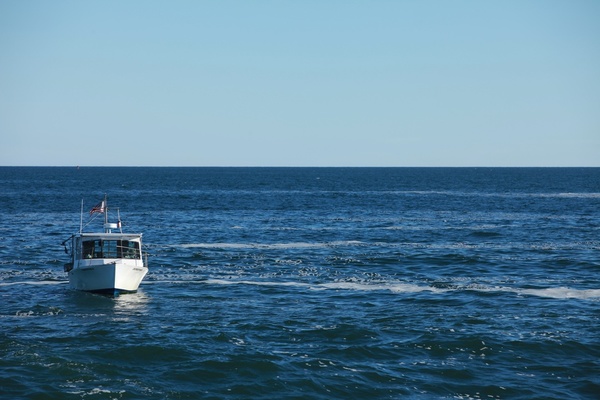 Hooray! The joy of spring has kicked off with warm weather! Ask anyone attracted to the water frontier what that means and they will tell you about recreational boating.
PRIME Insurance Agency has provided boat insurance since its inception fifteen years ago.
"Watercraft safety is important for everyone," says insurance specialist Al Morgenstern, "but especially so for children."
By following the tips below, you and your kids will spend quality hours of boat fun together, minus the risks.
Bon Voyage the Safe Way!

Child Life-Jacket Attire
Never bring a baby for any type of boat ride until he or she is big enough to fit into a life jacket properly. All children should wear a securely fitting US coast Guard approved life jacket at all times while on the boat. Test for size-appropriateness by having your child mimic the football 'touchdown' gesture and lifting both arms directly up. If your child's life jacket rides up to the face when performing the test, it is either overly large or it is not fastened tight enough. Babies that fit into a child life jacket should be held the entire time on a watercraft by an adult also wearing a life jacket.
Avoiding Hypothermia
Children are at heightened risk for hypothermia. Make sure you are equipped with warm towels and blankets so that you can swathe a cover around them if they are cold or begin to shiver.
Boat-Safety Policies
Take a CPR and boat-safety class and send you older kids to a safety class geared for their age. Enforce clear safety rules that include no sticking body parts out of boat and no running on watercraft. Take your boat to the US Coast Guard Auxiliary or other related government approved water agency to inspect for safety features. Ensure your boat is equipped with a fully-operative carbon monoxide detector and the like so that you will be alerted in the event of dangerous engine fume buildup.
General Water Safety
Make sure your kids are taught how to swim at an appropriate age and train them to only swim in an official swimming area. Children should be taught never to dive into undesignated swimming areas. Children should always have adult supervision when they are near water or on a boat.
PRIME Insurance is an A++-rated agency that has won wide admiration from car insurance companies NJ, as well as the entire insurance industry. Presented with numerous awards and appointed to do direct business with scores of carriers, PRIME shops its broad network to bring you tailored coverage at competitively lowest quotes.
NJ cheap auto insurance…low quote commercial umbrella insurance NJ…flood insurance…NJ renters insurance…NJ homeowners insurance...NJ bonds...NJ workers comp...NJ life insurance...
For all forms of nationwide policies, visit the PRIME Insurance Agency Website, email them at PRIME [at] primeins [dot] com or call them at 732-886-5751!
Summary: Boating is a great recreational activity for families. Maintain peace of mind by teaching kids these safety tips from PRIME Insurance Agency.