"I was sitting in my kitchen, eating breakfast when the horrific news was broadcast on TV. I heard about the attack and saw airplanes going through the first building. My mind didn't register the scene. It seemed like a fictional movie. I called my son and stayed glued to the TV screen a good part of the day…" Maria, retiree: Dallas, TX
"I was on my way to work when I tuned onto the traffic report. The guy was talking about a bizarre occurrence related to some small plane that crashed into the World Trade Center. I remember thinking how odd it was, but chalked it up to an 'accident'. It didn't seem like a huge concern. My curiosity had been piqued, though. I got to the office and turned on the TV. That was when I saw the footage of what was now clearly not a small plane. The plane flew into the first tower. Then, lo and behold another plane flew through the second tower! It seemed surreal! The next few days everyone was walking around in a daze!" Dave, Jewelry salesman; Los Angeles, CA
"I was driving when I heard the news on the radio. As more on the coordinated terror attacks in PA and in Washington D.C. surfaced, I thought we might be in for a major world war…" Tim, college student; Lakewood, NJ
RELATED: How the clock foiled a terror plan
"I had just dropped off my kindergarten son at school when the news came through my car radio. It was then that I prayed, offering desperate and hopeful wishes for the wellbeing of two acquaintances I knew that worked at the World Trade Center. A jumble of thoughts crossed my mind, including the devastating damages and losses and the effects it would have on the insurance companies…" Karen, P&C insurance agent; Miami Beach, FL
9/11 – Insurance and Terrorism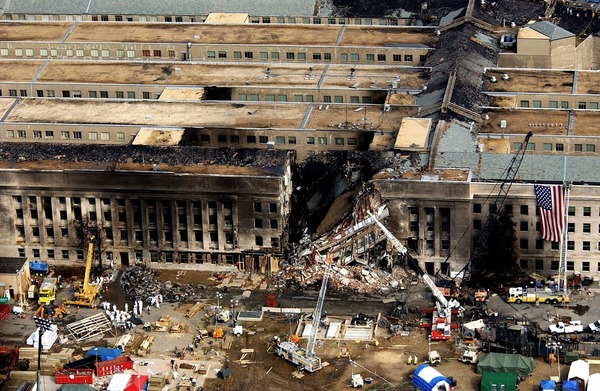 The actual occurrence of a terror attack on US soil was once considered something highly unlikely by the insurance industry. Related insurance coverage was offered as a property casualty all perils plan that encompassed catastrophic loss. It all changed after September 11th, 2001, when terrorism was specifically omitted from many, many commercial policies. It was then, as well, that terrorism insurance was either difficult or extremely costly to acquire.
RELATED: Terror and International Travel
The Terrorism Risk Insurance Act of 2002 was thereafter passed by Congress, providing some form of guarantee that the government would assist following a catastrophic act of violence, enabling the availability of affordable terrorism insurance for the business sector.
More Thoughts
"I worked on the 12th floor of the second tower when the first building was attacked. At the time, no one actually realized it was a terror attack. It was assumed it was a random accident and we were told to stay put. My gut feeling overcame me. I picked up my pocketbook and dashed out of the office. I passed the elevators and bolted down the steps. I didn't stop running until I got down the block. It was then that the second plane rammed into the same building I had just minutes before occupied.The trauma of all the tragic losses has never left me since…" Paula, computer programmer; Monsey, NY
PRIME Insurance is a 3-generation family-run independent agency that has won the admiration of the industry. We've been presented with numerous awards and been appointed to conduct direct business with more than 40 of the leading companies - big names such as ACE, ASI, ASSURANT, CHUBB, FOREMOST, Liberty Mutual, MetLife, PROGRESSIVE, Safeco, StillWater, Travelers, USLI, ZURICH and more. With over 10,000 satisfied customers, we benefit policyholders by reviewing current coverage, as well as by shopping our wide network to locate tailored coverage at competitively lowest quotes.
Providing all forms of nationwide coverage, including NJ cheap auto insurance, low quote commercial umbrella insurance NJ, flood insurance, NJ renters insurance, NJ homeowners insurance, NJ bonds, NJ workers comp, NJ life insurance and more, we invite you to experience the PRIME difference by visiting us on our online insurance website; emailing us at PRIME [at] primeins [dot] com; or by calling us at 732-886-5751.
Summary: Sixteen years since the tragic 9/11 attacks have not muted the memories, nor the impact its occurrence has had on lives and on the insurance industry.