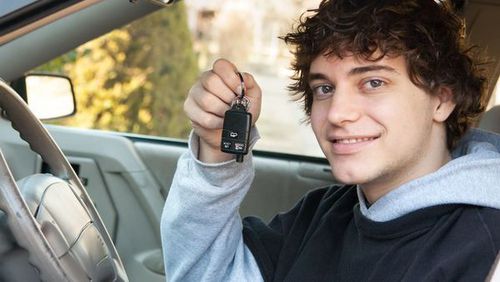 If you're about to buy car insurance for your teen driver, prepare to open your wallet.
The cost of adding a teen to your auto insurance policy will more than double your annual insurance premium in almost every state, according to data gathered by Insurance.com. Only parents in Hawaii—where laws prohibit use of age and experience as rating factors—escape this financial wallop.
"A newly licensed teen in your household is a problem for both you and your insurance company," says Des Toups, managing editor of Insurance.com. "Insurance costs a lot because there's a very high risk of using it."
And they probably don't even care.
Teens more likely to get in car accidents
Teens are more expensive to insure than older drivers because they're more likely to get in car accidents. The crash rate per mile driven for 16- to 19-year-olds is four times higher than the risk for older drivers, according to the Centers for Disease Control and Prevention (CDC). The risk is highest for 16-year-olds, who have a crash rate twice as high as 18- and 19-year-olds.
Insurance.com compared rates in 10 ZIP codes in each state on a 2014 Honda Accord driven by a 40-year-old man buying full coverage, then added a 16-year-old teen to the policy.
Nationwide, on average, a household's car insurance bill rose 152%.
A teenage boy was more expensive. The average bill rose 176%, compared with 129% for teenage girls.
California rates rose the most, more than 200%.
Huge differences between companies
Behind each state average is a wide swing in rates from company to company. For example, in Irvine, California (ZIP 92408), the rates for the adult driver alone ranged from $956 to $1,776 a year. Adding a teen male to the policy, the rates ranged from $2,369 to $6,186.
"You can see why the first words out of any insurance expert's mouth tend to be 'shop around'," Toups says.
The value of discounts is never more apparent than when your bill has suddenly soared.
At Prime Insurance Agency, we can work with you to make sure you've got the coverage you need, while at the same time using all possible credits and discounts to make that coverage affordable.
Call us at 732-886-5751 or send us a note at PRIME [at] primeins [dot] com. We want to help you meet your goals, and make sure what's important to you is protected
Editor's note: This article first appeared on Insurance.com and is reprinted here with their permission. Click here for the original post.