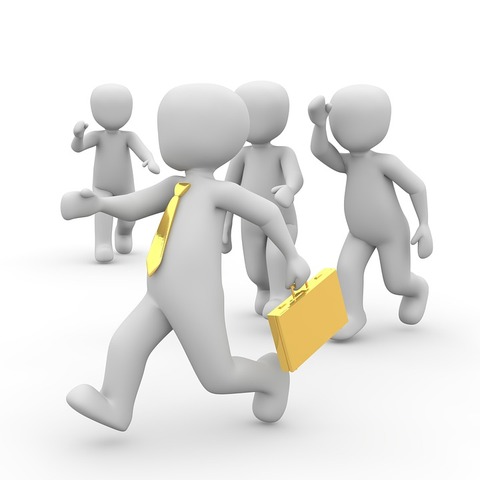 I have to be busy with NJ Business Insurance as well?!
Deadlines…Payroll… Billing… Orders… Inventory ..Deliveries…Customer service… Meetings…
Running your business is an all-encompassing task. You have enough to worry about. Business insurance certainly shouldn't be another thing on your mind.
Lucky you, NJ business insurance doesn't have to be!
With the simple business insurance options out there that cover every facet of your company, you can focus on your daily dealings without being bogged down with the headaches of 'what if'!
The trick, of course, is to find the coverage that fits your requirements. This includes the minimum amount required by law, as well as business insurance stipulated by lenders, landlords or other business associates. It also includes anything in between that ensures no gaps of coverage exist for your company when you need it the most.
Minimum requirements for NJ Business Insurance? What are they?
As a business owner, you will want property insurance that will reimburse you for repairs or replacements in the event damage of physical assets is incurred by disasters, such as fire, windstorms, or hail – or even vandalism. This embraces the common NJ business insurance spectrum.
The Other NJ Business Insurance Options?
Although you'll never know the extent of the NJ business insurance you need until you are confronted by a situation that demands it, you may want to consider other options that will cover you when the minimum requirements don't.
Certainly, it doesn't take too much of an imagination to conjure the various possibilities for which you may need additional types of coverage:
An employee accuses your business of discrimination, sexual harassment or wrongful termination


A customer's goods have been damaged in your business


Your goods are damaged or lost in transit


A power outage is cause for perishable spoilage


While driving his own vehicle on company business, an employee is involved in an accident


A vital employee dies, leaving you with substantial business loss


You become the brunt of excessive law suits whose enormous repercussions are not protected by regular liability insurance


Your business circumstances change
For a more in-depth discussion, see http://www.primeins.com or contact us.
There's no one that knows your own business better than you. Partnering with a local trustworthy independent insurance company, such as PRIME Insurance Agency, and discussing the hypothetical concerns that could pertain to you will give you the solutions – and insurance options - you really need.
Deadlines…Payroll… Billing… Orders… Inventory ..Deliveries…Customer service… Meetings…
With the right NJ business insurance coverage, your worries will be confined strictly where they should be… exclusively to running your business!
Summary:
Business is an all-consuming job. Although NJ business insurance involves a wide-spectrum of coverage that you cannot afford to do without, you should not have to be overly-occupied with the subject. By coming to a professional independent NJ insurance agency like PRIME Insurance, you will put your insurance needs in good hands. We will review your requirements by speaking with you and then shop for the lowest quotes available from our contacts with the top insurance companies.