It's because they happen…OFTEN!


A Tale of Two Policies
Paul called two insurance brokers about a homeowner policy. Placing the two proposals in front of him, he compared them. They appeared almost exactly alike. The one major difference seemed only to be the price. "I'll go for the one with the lower premiums," he thought to himself.
Just a year after acquiring the lower priced policy, Paul's young son clogged up the toilet with a toy. When an unsuspecting family member flushed, the water rose higher and higher, flooding the bathroom, leaking through the walls and floor and through the lower floor's ceiling, deluging the basement.
Paul's resulting home damage was extensive – walls, floors, carpeting, computer and entertainment center, furniture – all ruined beyond repair, with ugly and dangerous mold becoming more visible as time went on.
After describing the scope of water backup damage to his insurance company, Paul couldn't believe the response: he was covered for a mere $5,000! Paul knew the words on his policy clearly indicated that he was protected from water damage. What was the meaning of all this? The explanation he was given sent shock waves through him. The water damage his policy spoke of was in reference to a BURST PIPE and not WATER BACKUP!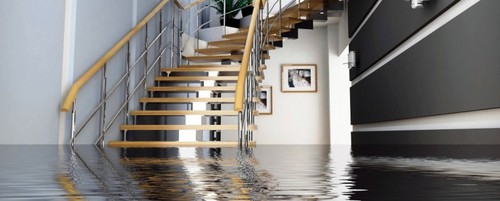 If only someone would have pointed it out to Paul BEFORE he bought into his policy…
Home Owner Insurance
There's not a vast difference between the massive damage that a burst water pipe causes and that which water backup makes. Yet there is in frequency of occurrence.
Because of the advancement of today's plumbing systems, an incident involving a burst water pipe is not that common. Conversely, water backups can happen even in newer and beautiful homes. The possibility of sinks, toilets and the like getting clogged ALWAYS exists - regardless of their condition.
That's why some insurance companies will provide full coverage in the event of a pipe bursting but will limit coverage should the water back up.
And that's why you should buy insurance from a licensed professional insurance agent who is well versed in policy details in addition to being acquainted with your coverage needs. Based on his working knowledge and familiarity with you, he will present your options accompanied by a transparency that allows you to make an educated decision on your homeowners policy. It's a difference that not only is reflective on the quote, but also on the type of coverage you need.

What does homeowners insurance cover?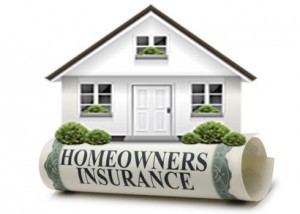 According to Pearl Ilowitz, underwriter at the Deal, NJ office of Prime Insurance, standard home owners insurance has low water backup coverage, maybe covering you for $5,000, should you be faced with $40,000-$50,000 damage.
"On the other hand," says Pearl, "we have access to many insurance companies that will provide higher limits on water backup damage. We think this is an important coverage to consider."
At PRIME Insurance, every day is a PRIME DAY! Visit www.primeins.com or contact us here for more info.
Summary
To the layman, one insurance policy may not look too different from the next. The consequences of buying a policy without knowing exactly what it covers may spell disaster. Water backups , for example, are something that occur quite frequently. Sufficient coverage, however, is typically not included. Before buying a homeowner's policy, speak to an insurance agency who will explain what you are getting into. It could make all the difference in being protected or not.