Fun Facts about This Year's Elusive NJ Chill
Here we are, more than two thirds into the month of December and the teeth-chattering c-c-cold is nowhere to be seen. While no one is completely oblivious to the dire warnings and predictions of doom by the naysayers and proponents of climate change, who can say they are not enjoying the balmy late start to winter?
At pace with the December of 2006 when record soaring mercury readings beat previous documented highs, this year's break with averages stands to become all-time warmest if trends continue.
RELATED: escaping winter's cold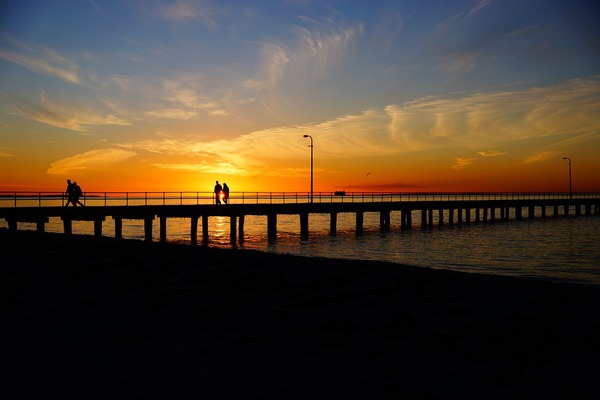 Warmer than average temps in this December, 2015 in NJ have given residents plenty of gifts we can't take for granted!
Warm Winter Benefits Include:
Safer driving conditions that lead to less auto accidents


Significant heating bill savings


Savings translated into spending money which leads to a healthier economy


Unhampered construction projects


No need for boots, hat, gloves, scarves and usual par for the course winter attire


Temps that promote healthy outdoor activities


No homeowner insurance claims for frozen pipes


Physical and emotional sun-health advantages, including Vitamin D exposure
RELATED: how sunlight improves your mood
School learning that's uninterrupted by 'snow days'
It's been mild till now, but what about the rest of December?
Based on 10-day forecast, weather.com tells us that high temperatures for the Howell, NJ area will begin Friday, December 18 with 48 degrees F, leading to somewhat of a drop over the weekend, with an upward swing from mid the 50s to upper 60s throughout the coming week.
Season's Greetings, folks!
PRIME Insurance joins NJ residents as we celebrate this winter of 2015 – a winter to remember for its energizing mild weather conditions.
An A++ rated agency that has won numerous industry awards while being appointed to do direct business with scores of the leading NJ insurance companies, like ACE, ASI, ASSURANT, LIG, Liberty Mutual, MetLife, PROGRESSIVE, The Hartford, ZURICH, FOREMOST, CNA, GUARD, STILLWATER, TRAVELERS and more.
Let PRIME do the network shopping for you and help you find excellent tailored coverage at competitively lowest quotes. Visit us online at http://www.primeins.com/contact, email us at PRIME [at] primeins [dot] com or call us on our direct line at 732-886-5751.
Summary: Who would have believed our winter good fortune this year?! The record-breaking highs have NJ, NY and PA enjoying unseasonable warmth and all the accompanying benefits!