AP Photo by Mel Evans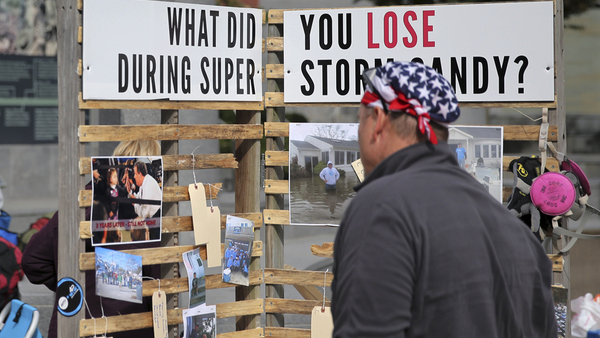 NJ Homeowners – How far have we come in three years?
October 29. 2015 marked three years since the great storm that rocked the Tri-State area. For shore area homeowners, the devastation stood before their eyes: mighty trees had fallen; power was out; and worst of all, homes had been engulfed with destroying flood waters.
RELATED: how to deal with high premiums in a storm-exposed area
It's been three years now. Have we healed?
With memories fresh and raw, no one can say that the healing process has been complete, particularly for the many who are still reeling from Hurricane Sandy's property and NJ homeowner insurance effects.
NJ's Shore Area – Pictures Paint a Thousand Tears
AP Photograph by Wayne Parry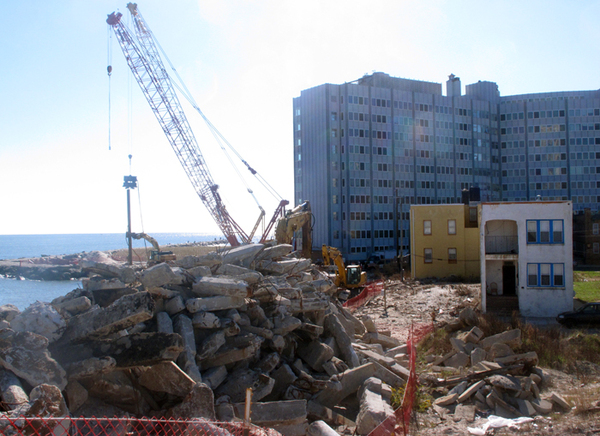 October 15, 2015 - Atlantic City, NJ; Construction crews commence a building project of shielding ocean wall as they rebuild the partially destroyed famed boardwalk.
AP Photograph by Wayne Parry


October 21, 2015 - Toms River, NJ: A home is being rebuilt after precautionary elevation has been done.
AP Photograph by Mel Evans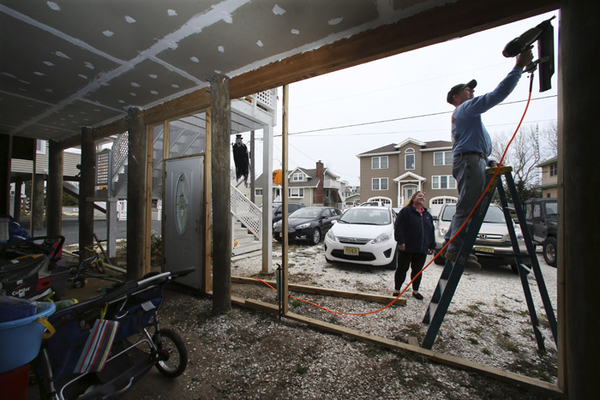 Long Beach Township, NJ – Stanley Markoski's home was flooded with approximately 27" of water due to Hurricane Sandy. Since that time, the house has been elevated. After submitting his application to the Federal Emergency Management Agency for re-evaluation of his storm claim, Stanley was awarded another $55,972, almost twice as much as he previously received. He is currently working on rebuilding his home.
AP Photograph by Mel Evans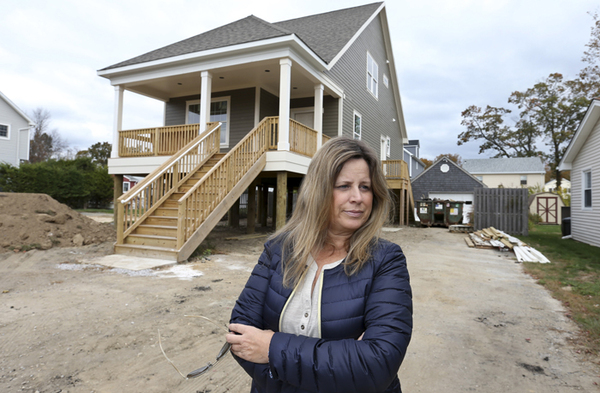 October 24, 2015 – Manasquan, NJ: Single mom of 3, Michelle Petrow, explains how she awaits a kidney transplant while struggling with NJ homeowner insurance matters, building contractors and NJ State Aid. The saga of rebuilding her home that has been elevated 15' higher than before continues. Michelle also faces bank foreclosure on her storm-battered home because she has been unable to make mortgages payments for 1 1/2 years while also paying for her rented apartment where she lives in the interim.
RELATED: Do you know what your standard NJ homeowner insurance covers?
PRIME Has Helped Other Sandy Victims Like You
Although there have been significant inroads since the great hurricane, clearly, there is a long path to go. Ongoing problems with NJ homeowner insurance and NJ commercial property insurance continue to compound matters.
PRIME Insurance knows what Sandy has done. We also know how we may help you.
We're the successful insurance agency that enjoys relationships with scores of the leading nationally-recognized insurance companies. This allows us to tap into exclusive NJ homeowner insurance policies that skirt current difficulties. It's because of this, that we may be able to get you a customized plan – at a low quote. Visit us at http://www.primeins.com/contact, email us at PRIME [at] primeins [dot] com or telephone us at 732-886-5751 and discover the PRIME difference!
Summary:
It's been three years since Hurricane Sandy. Have we recovered? As PRIME Insurance takes you down a painful pictorial lane revisiting victims, it also underscores the silver lining of current shore area coverage difficulties.